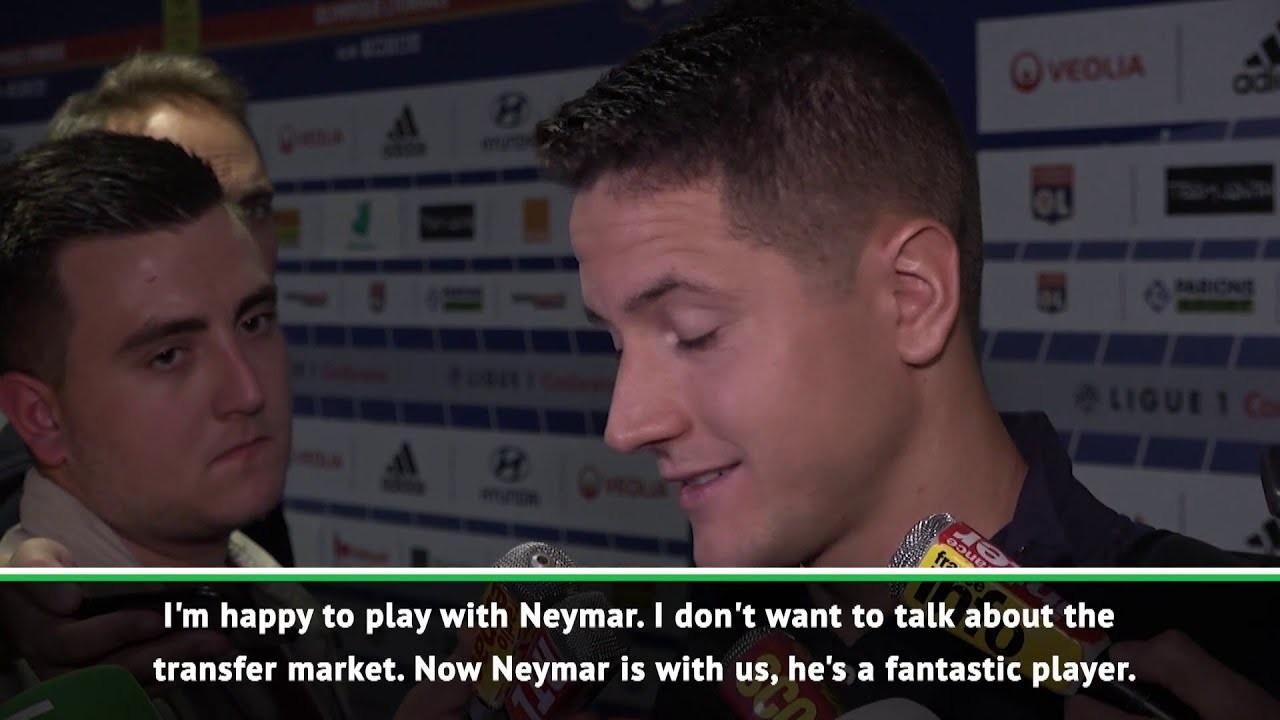 Source
High flattery was given by Ander Herrera to Neymar after scoring the only goal of PSG when dealing with Lyon.
Thanks to Neymar's goal PSG was able to win full points to remain at the top of the standings, Neymar who continues to be criticized by PSG fans continues to show charming performance and has saved PSG in previous matches Neymar has always been a hero of PSG's victory.
Herrera did not hesitate to give praise to Neymar, he considered Neymar is very worthy of winning Ballon d'or after what he did on the field.
"I am happy playing with Neymar. I will not talk about the problem in the transfer market. Now, Neymar is with us. He is a fantastic player who can win the Ballon d'Or this season, a year or two years. We are very happy "I hope he can play like that throughout the season," said Herrera, as quoted by Goal.