For one, Pochettino should be extremely displeased at the nature of his departure and more so with the speed at which he was replaced.
in the true words of Beyonce "I can have another you by tomorrow, so don't you ever for a second get to thinking, you're irreplaceable."
Unfortunately for Poch, he did not have to wait until tomorrow to see his replacement striding through the club doors fresh from a couple months sabbatical with a few stints on TV as a pundit. You would think Jose was smacking his lips with glee at the vicious decline of Tottenham. The man after all has been looking forward to manage in the premier league again after the spectacular failure of a third season at Manchester United.
Options were limited. Between Arsenal and Spurs the choice was obvious. Arsenal are in no way a club you would associate with any form of success. The squad is mentally weak, the fans, at least on social media, are quite visible and they do shape fan opinion whether you like it or not. Generally not a favorable situation if Emeri got sacked.
Tottenham was therefore the obvious choice. They are currently performing way below what their squad is capable of. Most of the players are in their prime just as Mourinho likes it. This makes the appointment a perfect fit if we are looking at everything on the surface.
The revival on the other hand will take more than bringing in Mourinho.
First of all, he is indeed a tactical genius and will definitely set up his team to win and most of all not concede as much as they have recently. Spurs have an impressive line up of defenders despite the fact that most of them are quickly losing their legs.
The midfield is equally impressive and we will most definitely be seeing the return of one Victor Wanyama a fellow Kenyan. But even I can see that my country man is finished in the top flight.
He could be the missing piece though in the holding role that would allow the likes of Ndombele to venture further forward and reinforce attacks.
Mourinho will probably go with a holding two in midfield to cover the obvious weaknesses there and to also shield the defense.
Second, forget fast football, forget hard pressing from the front, expect a parked bus at home even against the so called weaker opposition.
Wins will come more regularly but it is next season Spurs fans should be worried about.
Mourinho will be bringing in his retirement squad, players who are virtually on their last legs for a final hurrah and indeed they will do well, maybe be the best of the rest after City and Liverpool but their is no way he wins the title.
Then when everything finally implodes as expected in the third season, he will leave Spurs having picked up a cup or two and making history and padding his already impressive CV and Wikipedia page.
But the Frankenstein of a Squad he leaves behind will take years to remedy. An amalgamation of 30 plus year old players on massive contracts just because of their stature in world football who nobody wants to take off you because they are finished and not worth the massive wages or fees to tempt them away from Tottenham.
When that time comes, Spurs fans will wear sack clothes and hull wood ash in the air as the bemoan the decision to sack Mauricio Pochettino.
On that day Poch will be at peace.
---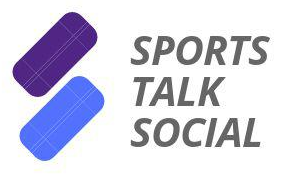 Posted on sportstalksocial.com. Steemit's sports community backed by the SPORT token which is available on Steem-Engine.