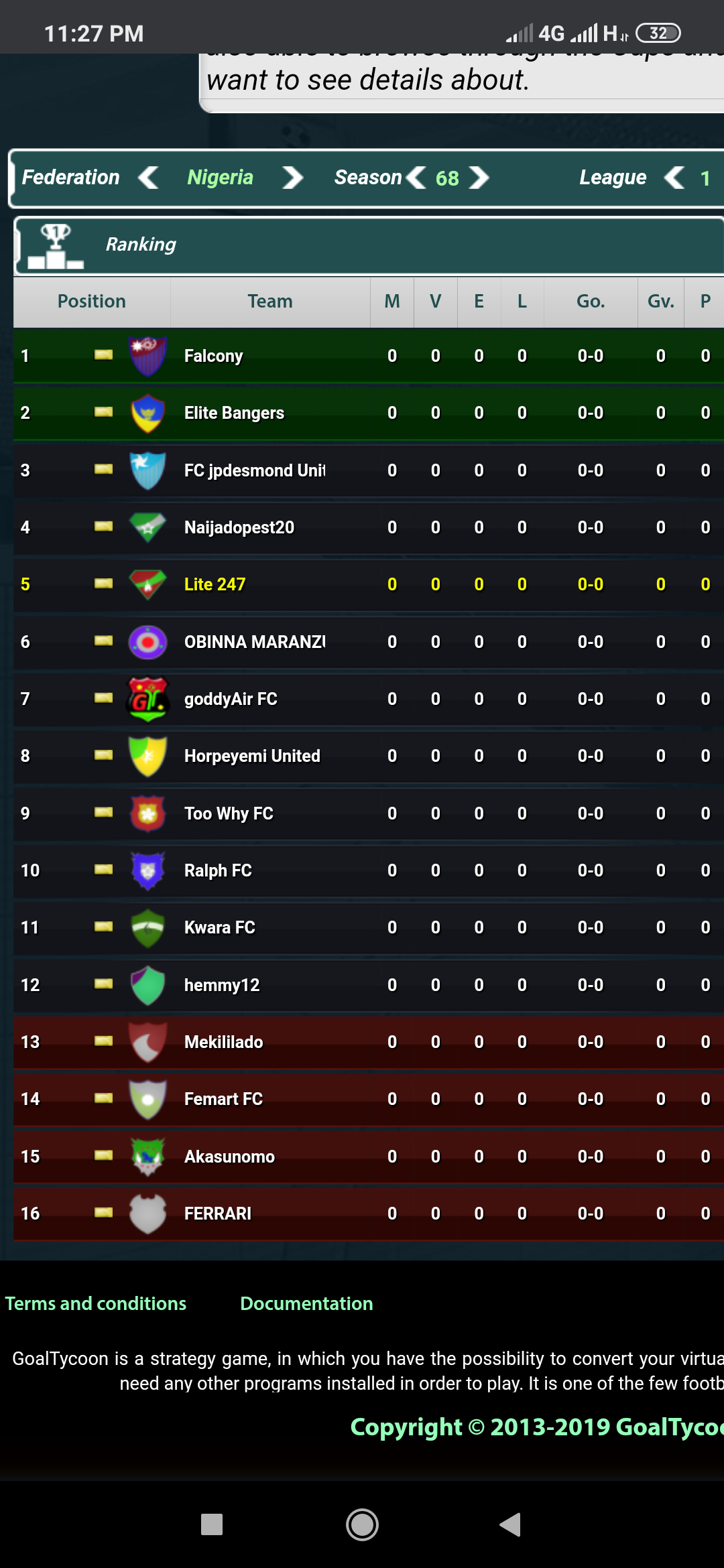 It is a new season. Season 68 on goaltycoons , a strategic football where you earn real money!
We have new 4 teams promoted to league 1
Mekililado
Femart
Akasunomo
Ferrari
The four teams seems good but much treats from Mekililado. An excellent team with an outstanding manager. We wish them successful season.
First game starts tomorrow and Elite will be home against Lite247. This is a sure win for Elite banger and a sure loss for Lite247.
This is the best time to join goaltycoon and earn real money. Will bring more updates and tutorial on GT
Join here