This season on Goaltycoons about to end. Two games to go. What the table looks like...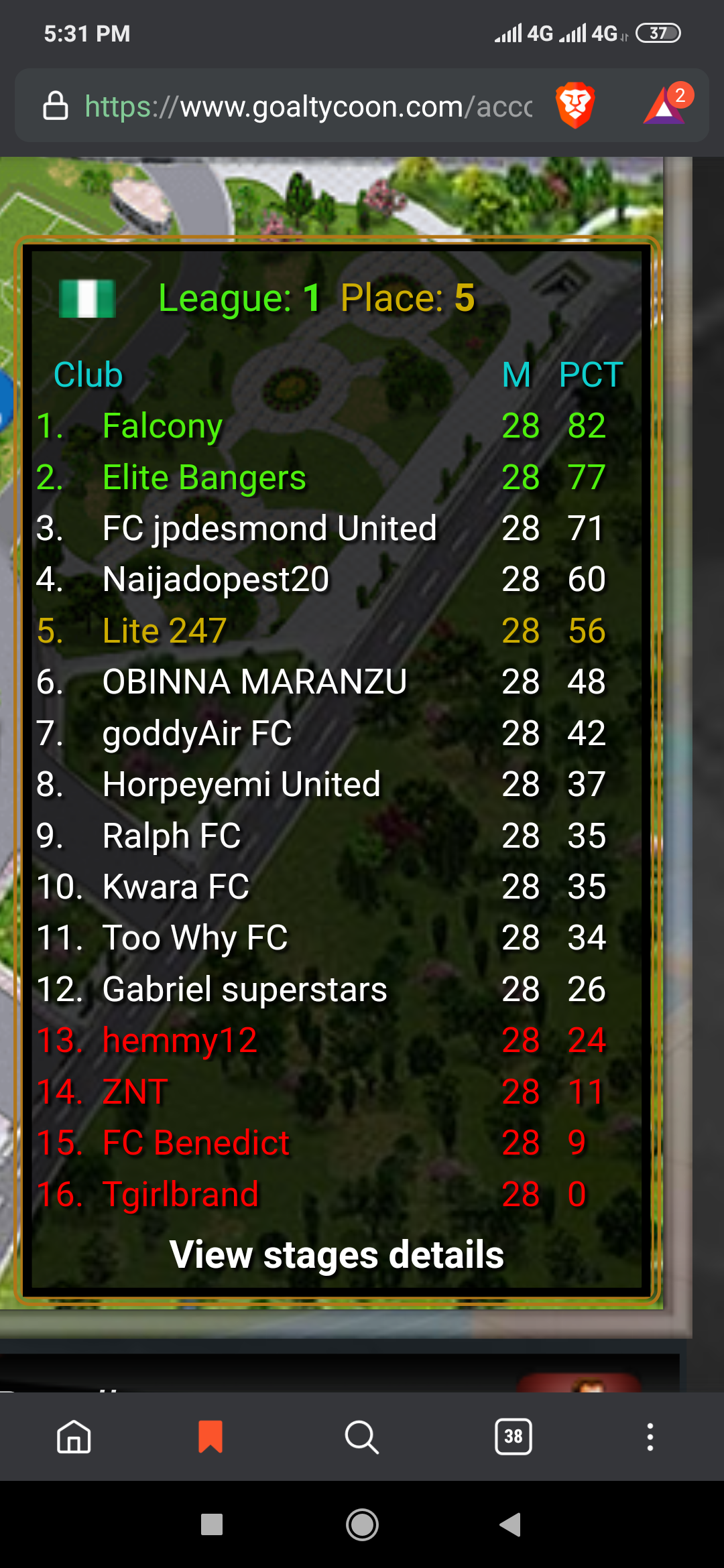 I don't thing there will be any change from top 6. Their win and loss now won't change that table... A very big congratulations to Falcony once again, lifting the cup the 2nd time and obvious the team may repeat that 1st position next season.
Lite247 taken the 5th position. Last season wan 12th position thus a very big improvement!
Next season I believe lite will still be among the top 4. The team is good and the players are awesome!
Congratulations and we can't wait for the new season. Join us at goaltycoon. Comment for link to join