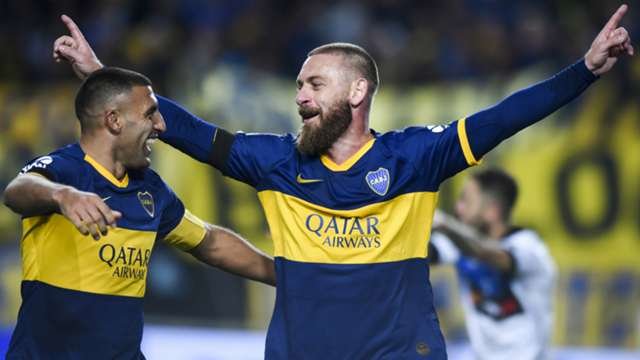 credit
De Rossi has done it again! The Italian legend opened goal scoring in his first match for the Argentine club during the Copa Argentina encounter.
Daniele De Rossi performed excellently in his Boca Juniors debut by scoring a goal in what has been termed a dream start to his career with the Argentine giants.
De Rossi, 36, joined Boca last month after ending an 18-year stay with boyhood club Roma in Serie A.
The midfielder made an instant impact in his first competitive match for the club by scoring the opening goal against Almagro on Tuesday.