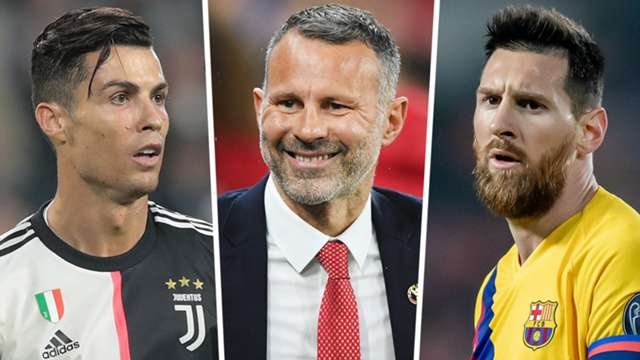 credit
The Wales boss, Ryan Giggs has praised Lionel Messi as rare and describes him thus;
A player of the Argentine's talent comes around once in a generation.
Ryan Giggs who has joined the debate raging on, on who is better between Cristiano Ronaldo and Lionel Messi has given his own opinion.
While insisting that he would always be proud of his former team-mate, the Barcelona star, Messi is a "once-in-a-lifetime" player.
Giggs played alongside Ronaldo during the Portugal captain's time at Manchester United, and reveals that while he will always have high regards for him, Messi has proved to be a "genius" and has consistently proven so with his displays over the years.
He told DAZN: "Obviously I lean towards Ronaldo a little bit because I played with him and saw him develop as a player. But Messi is a genius, he's a once in a lifetime player. It's as simple as that."