The NY Mets saw their minor league system strengthen in the first half of the year.
A big part of it is the 2019 draft which saw the organization being very aggressive in the first three rounds with high school players. The Mets ponied up some money, with two of the three players signing over slot.
The results are already evident with all three listed in the top 10. First round pick, Baty, entered the rankings at #3.
Pete Alonso was the only graduate starting the season as a prospect. The Mets are not upset about him leaving the rankings since he is leading the Rookie of the Year race.
Here are the rankings for the Mets Top 15 prospects.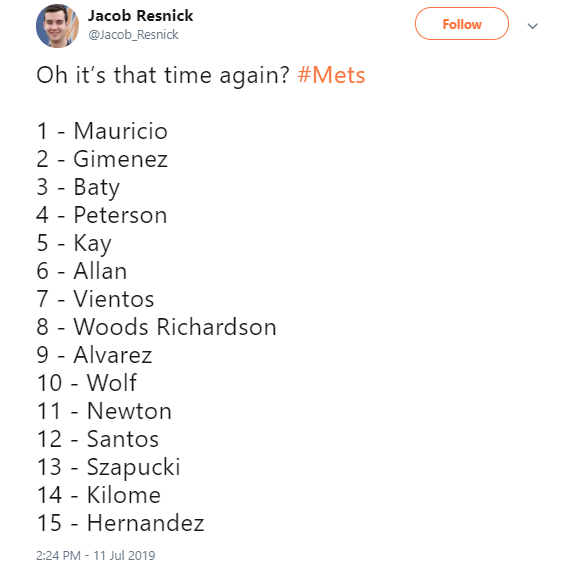 The other notable point is that Ronnie Mauricio jumped up in the rankings. He surpassed Andres Giminez who had a poor first half of the season in a repeat of AA. Mauricio is in Columbia, his first year in full-season and having success at an age that is a lot younger than the average.
So while the Mets are suffering through another lost seasons, help might be on the way. The issue with their system is that, outside Anthony Kay, none of the prospects on this list are at the upper levels of the system.
Look for some of these guys to be an impact in 2021 and 2022.