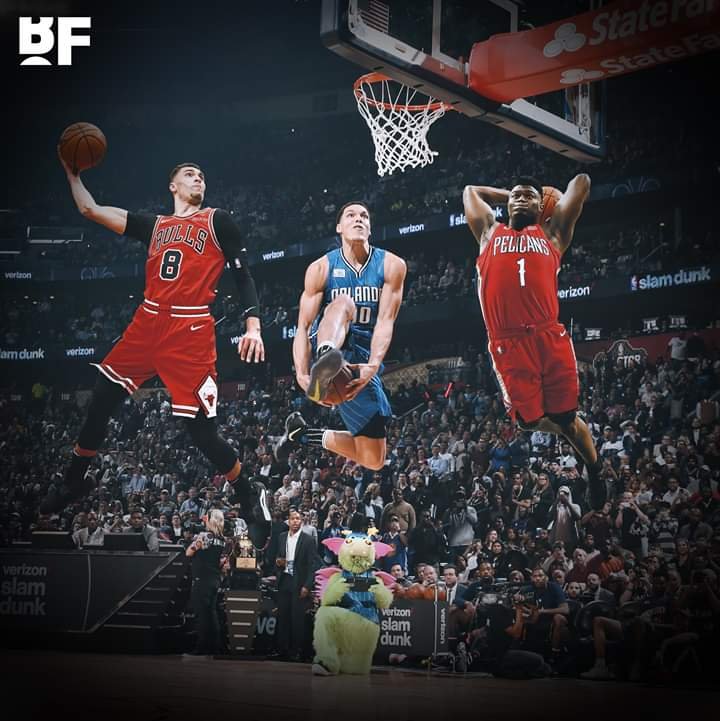 A Slam Dunk Contest which involves these three high leapers and great dunkers, Zach Lavine, Aaron Gordon and Zion Williamson would be surely become an epic battle and could be the greatest dunk duel of all time.
An epic duel has already been made in 2016 between Aaron Gordon and Zach Lavine. It was a hard decisive match on who could have become the champion on that contest. But the balance was broken when Lavine was declared the winner.
Then, many fans wanted a rematch of the two dunkers and watch another duel of dunks that seemed impossible.
Now with Zion Williamson in the NBA, he could become another particapant for the contest and probably make impossible dunks. Lavine, Gordon and Williamson will make the dunk contest more interesting and epic through their electrifying dunks.