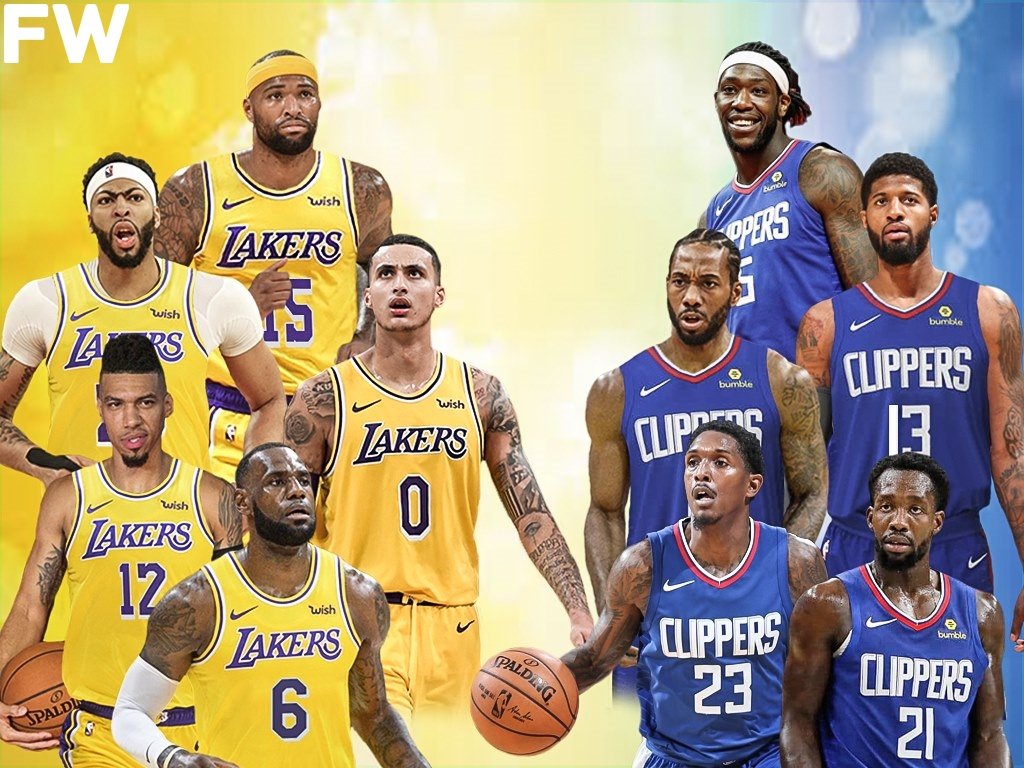 Image Source
ESPN's Stephen A. Smith wants both Los Angeles teams, Lakers and Clippers, to face in the Western Conference Finals.
Stephen Smith is hoping that these two LA teams would go head to head with full force on in a 7-game series in Western Conference Finals. He said that it would be the creme de la creme of the season and would be the best thing in the NBa if it happens.
The match up of the two teams is the most awaited battle in the NBA right now. Stephen Smith wanted to see fans, coaches, players and even legends on the court stands and go crazy in this matchup.
Smith wanted to see four of the top 10 players in the NBA go head to head, Lakers'Davis and James against Leonard and George. He wants to see Doc Rivers, Jeannie Buss and Pelinka going crazy in the courtside. He wants to see Kobe and Magic in the stands.
I mean, who wouldn't see this two great teams battle especially in the Western Conference Finals. Players would surely go full force in order for them to advance in the NBA Finals. If this happens, the Battle of LA will surely be one of the greatest matchup in NBA history.