Good evening everyone, it's me again bringing you a football gaming manager that actually pays real cash...
I have a match scheduled to kick off in less than 9 minutes and i'm really looking forward to match because its a compulsory win in other to try to move forward on the table or at least keep my current position
I am the away team with GS (Goal Scoring) of 90 and energy level of 9%, in forms of scoring I have an upper hand but in form of energy I'm a little weak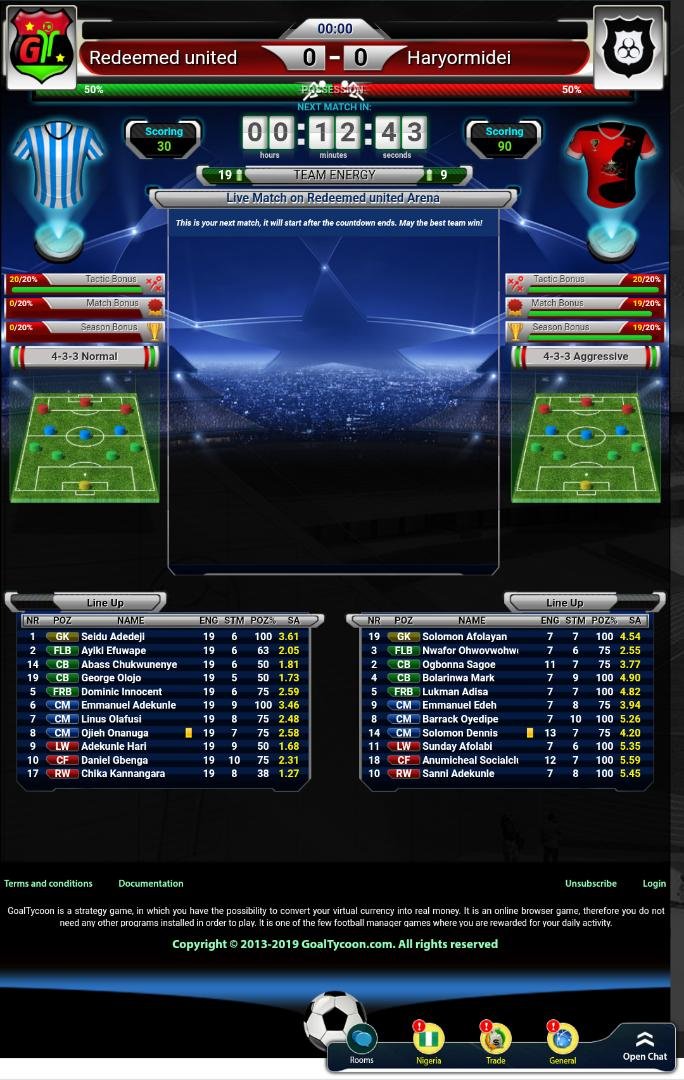 Also here's a preview on my table of standing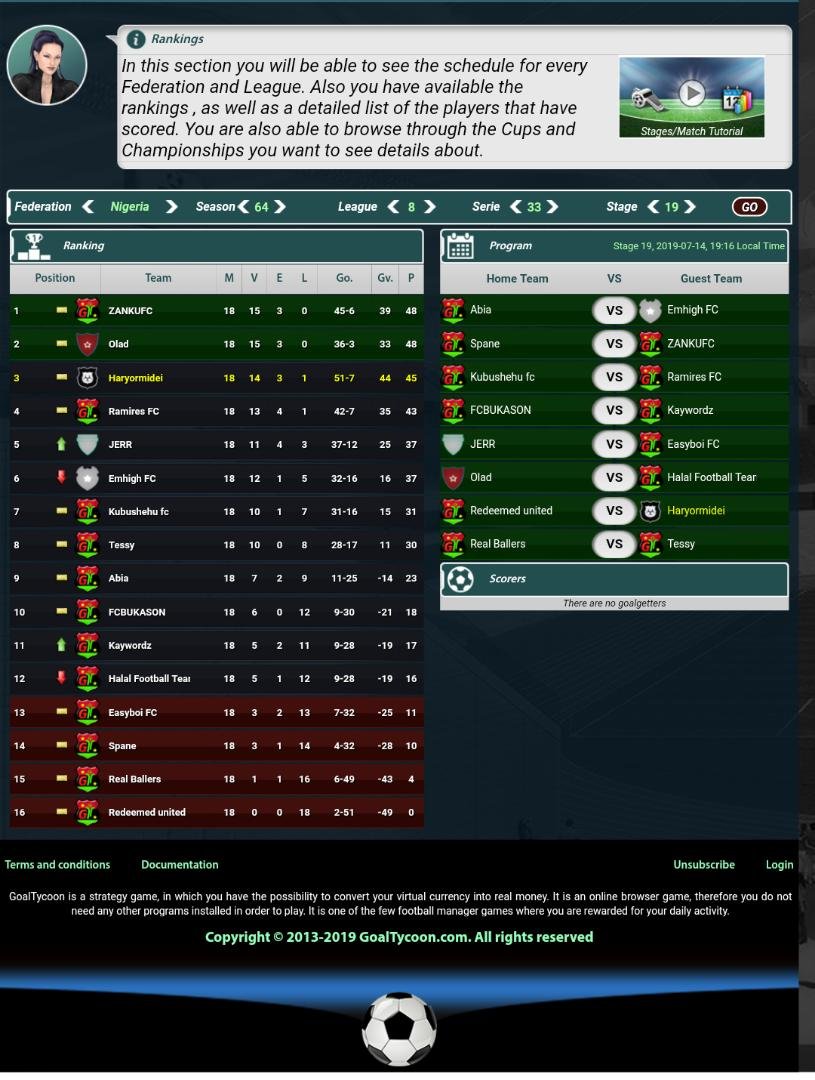 I hope I'm able to win today's match... I'll give you an update after the match....
See you then... Peace