We must all be aware by now of the controversial Andy Ruiz Vs Anthony Joshua rematch that will/might take place in Saudi Arabia.
I have been following this rematch closely and the rematch will take place on the 7th of December 2019 .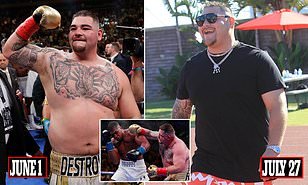 Source
The latest news as reported by daily mail is that Andy Ruiz is not in great shape!!!
Andy Ruiz trainer, Manny Robles has said that Ruiz has a lot of work to do before the rematch.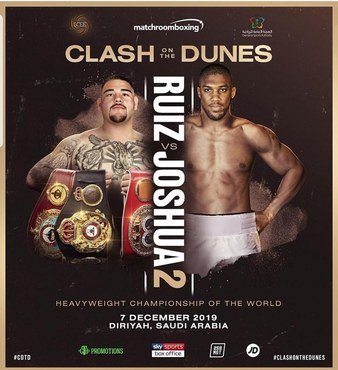 Source
The rematch is happening almost 4 months from now and I guess that's enough time for preparation!!!
The trainer expected to be with Ruiz this week but failed!!!
'We're working on getting back together this week,' he told ESPN .
'I was hoping it would be [Monday] but it wasn't, so we're definitely working on that right now.
'We didn't have a training session [Monday], but we're scheduled to start training this week.
It has to be noted that there has been controversy surrounding the choice of v selecting Saudi Arabia as the venue due to human rights issues.
It all seems that amid all the confusion, the promoters have stuck to that venue.
Andy Ruiz won Anthony Joshua in the first match in June, a game that shocked people both in the boxing and non boxing world.
We are all eagerly awaiting the rematch now so that Joshua can or can't take back his belts hehehehe...
I hope Ruiz gets in shape in this next 4 months and he shocks the world again by beating Anthony Joshua....
You can watch the highlights of the first match here.