It is now official that the Anthony Joshua Vs Andy Ruiz rematch is going to take place in Saudi Arabia after it was approved by the International Boxing Federation, World Boxing Association and World Boxing Organisation on Friday.
I had read yesterday or a few days ago of how Andy Ruiz wanted to be added money before he signs for the rematch!!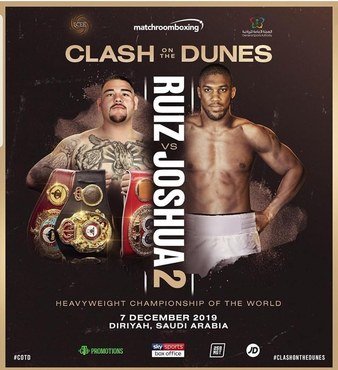 Source
The Joshua Vs Ruiz rematch dubbed the "Clash on the Dunes" has been confirmed by both fighters as reported by dailymail.
There was/is controversy over this event in the choice of Saudi Arabia as Amnesty International says that this is a way of sportswashing their(Saudi Arabia) image.
You could be wondering what sportswashing is
Sportswashing is the act of hosting major sporting events to help shield attention away from the state in question's political practices.
Saudi Arabia has branched into other major sporting events in recent years, hosting the Italian Super Cup in 2018, and it will do so again in December.
It has also played host to an October friendly between Brazil and Argentina
The current political tensions in Saudi Arabia involve the unresolved murder case of Jamal Khashoggi.
If you don't know anything on the death of Jamal Khashoggi ,then just go to Google and type that name !!!!
In the amidst of all this Amnesty International controversy, promoter Eddie Hearn has other ideas of the Saudi Arabia location choice!!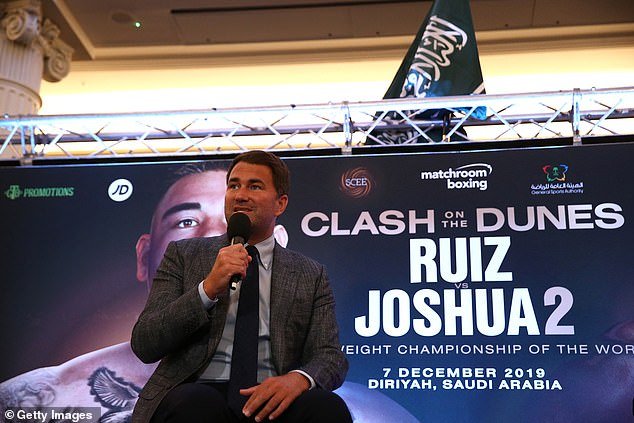 Source
He sees this an opportunity to expand to overseas fans and not just concentrate on UK and US!!
'We can also grow boxing in other parts of the world. It is not right to think of the sport solely in terms of the UK and US
He supported this decision by giving examples of sports events that have taken place there already!
'Look at the events held there before us - Formula E, the European golf tour, the Italian Super Cup, WWE. It will be an iconic moment for boxing
The event will be aired at around 9pm UK time as revealed by Eddie Hearn.
It is reported that a new stadium is being built in Diriyha outside Riyadh that can roughly accommodate 16,000 spectators.
The first match had Andy Ruiz shock the world by beating Anthony Joshua with the match being stopped by the referee in the 7th round.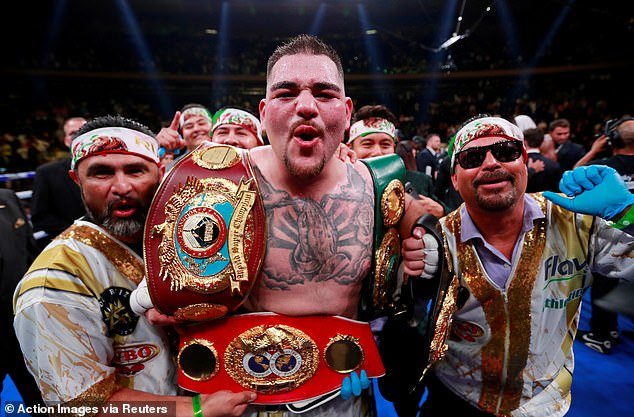 You can watch the highlights of that match here below.