The latest news as reported by dailymail is that Andy Ruiz fight against Anthony Joshua might or will not take place in Saudi Arabia as earlier "confirmed" a few days ago!!
I have been following this rematch and it has really had a lot of controversy from Andy Ruiz wanting a higher salary, to Amnesty International condemning the choice of Saudi Arabia as the venue choice and to now this!!!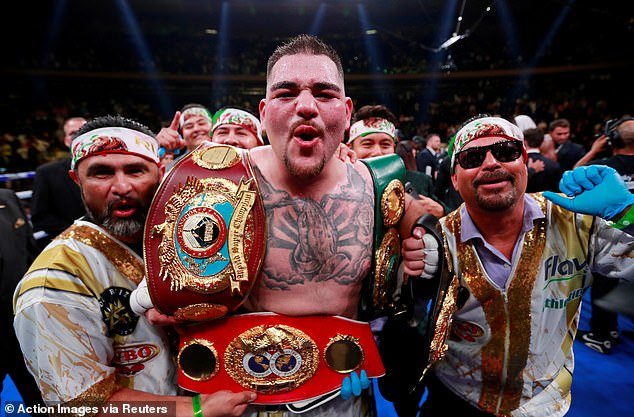 I remember just a few days ago it reported that promoter Eddie Hearn had confirmed this fight!!!
It is now reported that Andy Ruiz wants the rematch in US and not Saudi Arabia!!
He announced this on his Instagram live
Andy Ruiz Jr has told fans on Instagram that his rematch against Anthony Joshua will not take place in Saudi Arabia.
This announcement by Andy Ruiz has brought more confusion to the rematch and in fact I am also confused at the moment.
He assured the fans that the fight is soon though, but might/will not happen in Saudi Arabia because he fears for his safety.
'I know everybody's talking about the fight and all but we got the real news coming soon.
'The fight is going to happen soon. I'm trying to give hope, give motivation to all my people.'
The fascinating thing about this fight is that Andy Ruiz wants it in the US while Anthony Joshua wants in it in the UK.
The previous reports had confirmed Saudi Arabia as a neutral ground, but now Ruiz has declined the venue.
We are now waiting for what Eddie Hearn is going to do next to assure boxing fans of the rematch.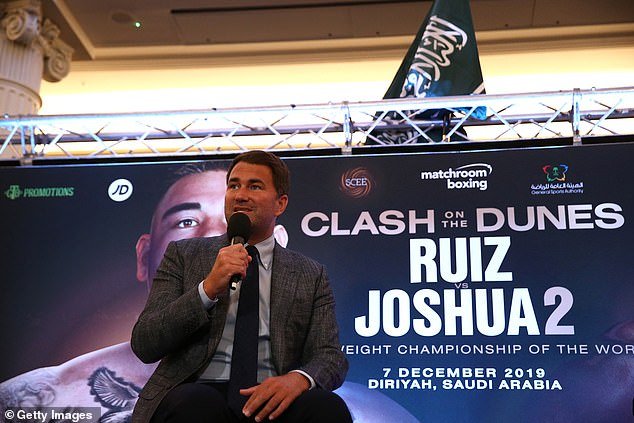 Could this be a stunt by Ruiz to bring more publicity to the rematch or??
NB: All images from Daily Mail
Love
Jarau Moses
For additional reading check out this articles by the sun and Dailymail