The Barcelona player accused the organization of "corruption" for favoring Brazil.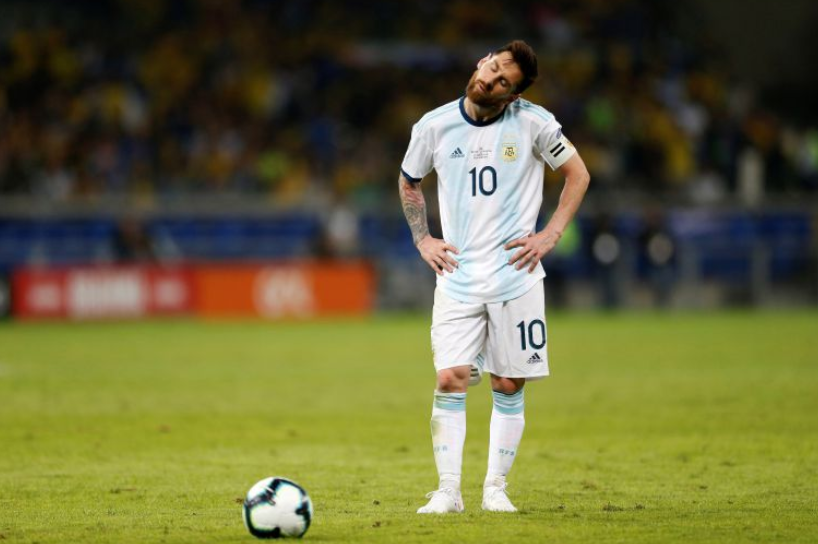 Argentina's Lionel Messi has been suspended for three months from his national team following his remarks after the third-placed Copa America football match.
The South American Football Confederation (Conmebol) has announced that Messi has been suspended for three months and cannot play private or official games for the 'albiceleste' squad and will have to pay a fine of $ 50,000 (about 45,000 euros at the exchange rate). Argentine can still appeal.
Messi is likely to miss only private encounters with Chile (September 5), Mexico (10) and Germany (October 9).
At the end of the Copa America third-placed match against Chile (2-1), Messi declined to receive the medal and said the tournament was stained by "corruption".
"They wouldn't let us be in the final," said Lionel Messi, sent off as Argentina secured third place with a 2-1 win over Chile.
"We don't have to be part of this corruption, the lack of respect throughout this World Cup," he added after the game played in Sao Paulo.
Messi, who was expelled near the break after a quarrel with Chilean Gary Medel, said the 'albiceleste' team was deliberately undermined at the tournament in Brazil.
"Regrettably, I repeat, the corruption, the referees and all that does not allow you to enjoy football and the spectacle and spoil it," said the FC Barcelona striker, considering that in the expulsion bid the yellow card for Two players would have been adequate.
The Argentine captain admitted that his criticism of Conmebol, in which he questioned the non-use of the referee in two moves of supposed penalty in the semi-final loss to Brazil (2-0), may have cost him the expulsion: " It may have been the invoice of what I said before and was ordered ".