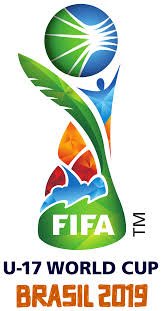 With the FIFA U17 World Cup at Brazil heading to its finishing point, it's at it semi final stage with four teams left to struggle it out for a spot at the final.
The teams remaining are Mexico, France, Brazil and Netherlands in the semi final stage.
Mexico are to host Netherlands today by 20:30pm while Frane would be set to entertain cup host Brazil tomorrow by 00:00am.
Well, Frankly speaking, from the beginning of the competition, Brazil has been my best team of the tournament and I am expecting nothing less than bringing back the world trophy home from them. Knowing that France who played 6 - 1 in their last outing wouldn't be an easy task but still, I truly believe in those boys strength, mentality, hard work and team spirit, by the grace of God they will come out victorious!!
I'LL APPRECIATE YOUR COMMENTS,
IF YOU FIND THIS POST VALUABLE UPVOTE, RESTEEM AND FOLLOW.
REMAIN BLESSED !!!