The following scene, in three acts, happened to 11 kilometers of the goal of yesterday, located in the top of the Tourmalet.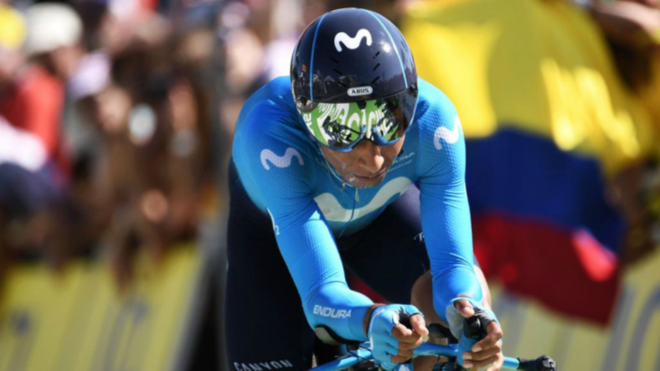 Source
ONE. After an immense job - as always - by Andrey Amador, Marc Soler takes the lead in the peloton to accelerate it and thus eliminate the rivals who are fairer. Right behind him, Alejandro Valverde and Mikel Landa, second swords of the Spanish Movistar team, follow his wheel without major problem.
TWO. A few seconds later, the leader of the Spanish team, Nairo Quintana, who had the whole stage in the middle of the peloton, reserving energy for the moment of truth, desks without remedy, burst by the strong rhythm imposed by his gregarious own.
THREE. The Movistar, to check such absurd and surreal situation, aborts the aggressive strategy that had adopted from the previous port, the Soulor. In a more than debatable decision, Soler stops pulling the group and goes off to tuck Quintana, unable to re-engage the group despite the help of Catalan. Landa and Valverde leave the head of the group and give it to Ineos, who imposes its rhythm, exactly what they had tried to avoid for 50 long kilometers.
"Nairo was not at his best, but we did not know, he did not tell us anything," Valverde repeated twice on the finish line, visibly annoyed by a serious and inexplicable communication error that threw away the work done. by the gregarious Movistar. Verona, Amador and Soler generously spent all their energies for nothing, writing a promising novel without end.