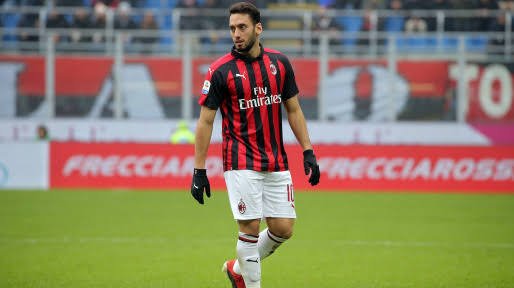 .
Serie A team Milan's Turkish number 10 Hakan Calhanoglu, spoke before the new season.
Speaking to the Italian newspaper La Gazzetta dello Sport Hakan, '' We have a very high quality team. This season could be my year. My future is in Milan, I never doubted it.
National football player who never thought to leave the team, '' Italy has changed after arriving in Italy. Now I run more and I do more defense. There is a production that never gives up and there are places where I can improve further. Like I said, this could be my year.
Football is like my daily bread. I love football because I grew up with it. If I wasn't a footballer, I'd be a police or security guard. '
WE WISH SUCCESS HAKAN CALHANOĞLU