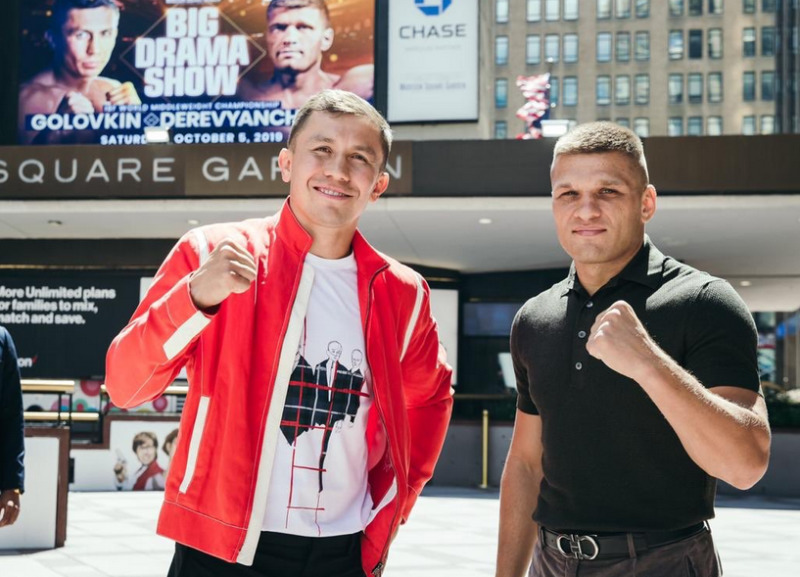 Source
Gennadiy "GGG" Golovkin is now proud that his scheduled fight against Sergiy Derevyanchenko will be treated as "classic boxing".
The two rivals will face off for the vacant IBF world middleweight title on October 5 at the New York-based Madison Square Garden called mecca of boxing.
During the press conference Golovkin (39-1-1 35 KOs) and Derevyanchenko (13-1 10 KOs) assured the fans that the watch was worth the wait because of the expectation of a sequel.
Golovkin, previously known as the unified king, is seeking to revoke the crown he has held for three years.
The Kazakh star is aiming to re-emerge as a world champion at 160 lbs and face other big opponents like his rival Mexican superstar Canelo Alvarez.
"On October 5th it's going to be a good fight. Every time I enter the ring, I try to give my fans the fight they want to see, the show they deserve. We will bring Big Drama Show back to the ring of @TheGarden & @DAZN_USA. See you in New York, "Golovkin said in a statement.