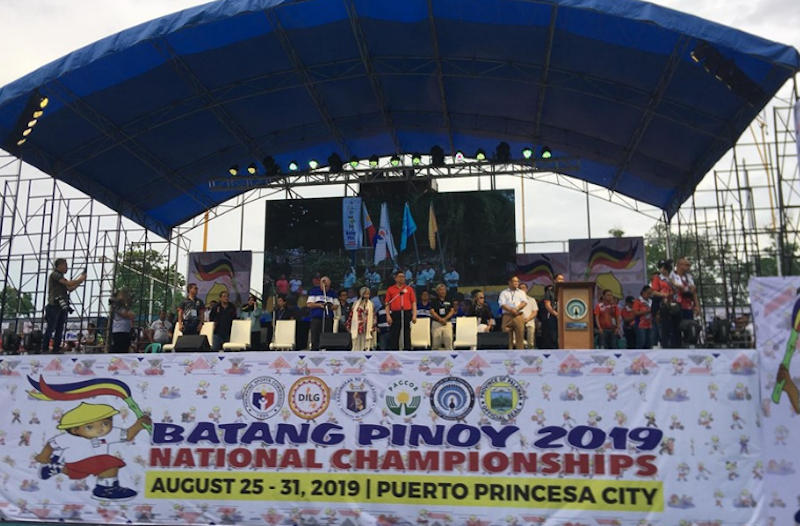 Source
More than 6,000 athletes from different provinces and cities in the Philippines will take part in 31 sporting events at the 2019 Philippine Sports Commission-Batang Pinoy National Championships held in Puerto Princesa City, Palawan.
According to coach Jovie Ote of the Aklan delegates, the opening ceremony led by the staff of the Philippine Sports Commission (PSC) was peaceful.
He said athletes in the province of Aklan will be involved in athletics, gymnastics, martial arts, swimming and triathlon.
In this regard, Coach Ote appealed to parents and citizens of the prayer for the safety of Aklan delegates specifically for athletes who participate in various games as well as to wear medals.
The sporting events at the Batang Pinoy National Championships begin August 26 and end on August 31, 2019.
Baguio City now holds the title as the overall champion of the Batang Pinoy National Finals in 2018.
Baguio City bagged a total of 83 gold, 81 silver and 107 bronze medals to claim the crown followed by Cebu City with 36 gold, 40 silver, and 44 bronze medals while Laguna placed 34 gold, 13 silver and 31 bronze medals.
Games that rival the medals of athletes hay the archery; arnis; athletics; badminton; baseball; basketball; boxing; chess; dancesport; futsal; karate; lawn tennis; martial arts; sepak takraw; softball; swimming; table tennis; taekwondo; indoor ag beach volleyball.
Meanwhile, the PSC will strictly enforce the Batang Pinoy National Finals 'Zero Plastic Policy' in accordance with Presidential Proclamation No. 760 of 2014 and Republic Act 9003 also known as the "Ecological Solid Waste Management Act of 2000."