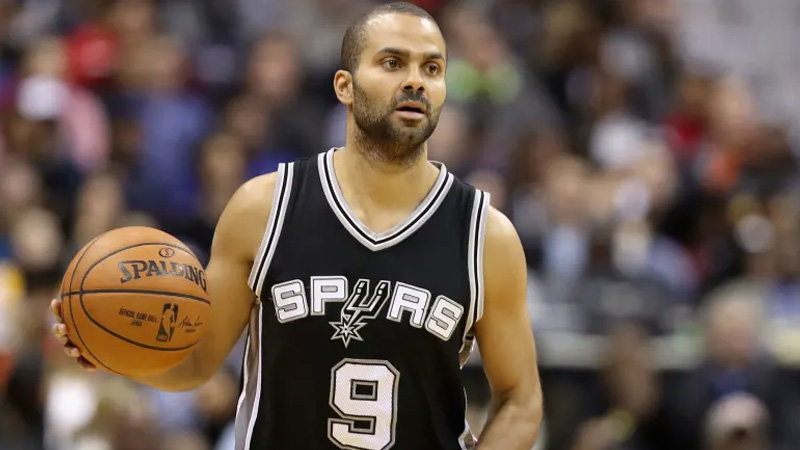 Source
The San Antonio Spurs will retire the No. 9 jersey by Tony Parker on November 11.
The ceremony will be held in front of the Spurs and Memphis Grizzlies.
Parker will be the 10th player in Spurs franchise history to top the rafters with NBA greats Bruce Bowen (12), Tim Duncan (21), Sean Elliott (32), George Gervin (44), Manu Ginobili (20), Avery Johnson (6), Johnny Moore (00), David Robinson (50) and James Silas (13).
Parker helped rack up four NBA championships for San Antonio in his 17 seasons in the league.
Parker was the first-ever European Finals MVP in NBA history to earn the 2007 NBA Finals MVP.
He was also a four-time All-NBA performer (2009, 2012, 2013, 2014) and a six-time NBA All-Star (2006, 2007, 2009, 2012, 2013, 2014) while Parker was with Spurs.
Parker is also among the five players in NBA history to score 19,000 points and 7,000 assists including NBA legends Oscar Robertson, John Stockton, Gary Payton and LeBron James.