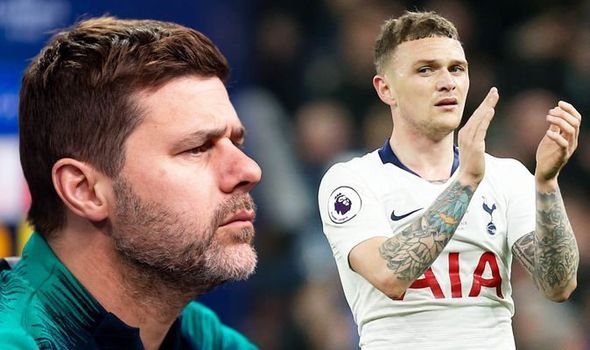 There is a news suggesting Tottenham right-back, Kieran Trippier is set to join Atletico Madrid for £20m deal. Tottenham has been a team in the top four recently and pose good threat to every opponent they face.
Kieran Trippier is a 28-year-old right-back footballer who joined Spurs from Burnley in June 2015 and has played more than 100 times for Tottenham.
Tottenham surprised many of us by reaching the Champions League final and it is hard to say they will reach similar stage in this new campaign.
Kieran Trippier leaving the club looks like a big blow to them considering 0how important he is for Spurs.
His addition to the Diego Simeone side would be a positive one for them considering the fact that Atletico already recruited Felipe (centre-back) and Renan Lodi (left-back).
His inclusion means they have three new defenders and Simeone is known for having good strength in his backline and this back looks more promising.
The major question now is how would Mauricio Pochettino team fair in this new campaign without him? Would the player be missed at Spurs or they will always get a new player to fill that position?
In football, no player is bigger than the club but we know that some players are very important for the success or failure of a club.