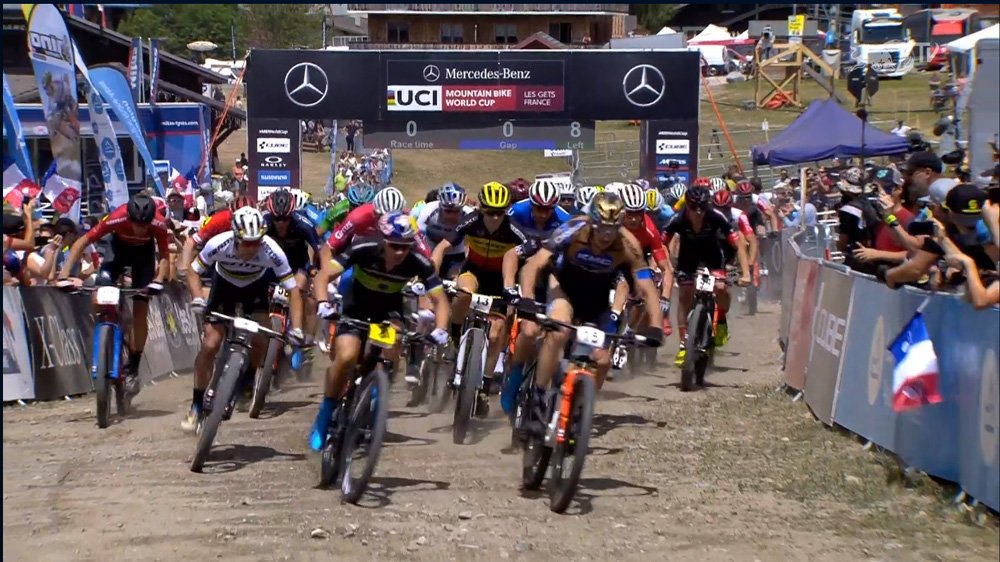 Men track was the same as women only difference was that they have additional laps.
As usual, everyone starts at the same time and ride in a group, but at the beginning of the first lap, there was a fall,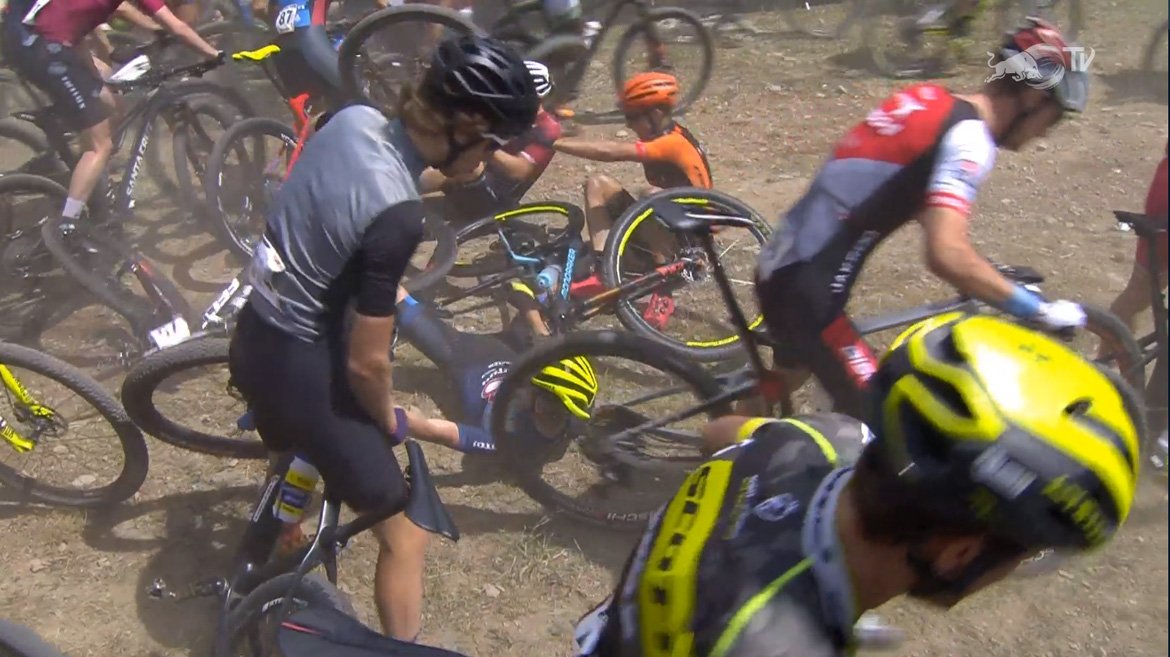 and racers split into two parts. On the first and second climbing, they spread more because of the narrow terrain.
Leading was very contest, everyone was fresh. On all laps, there were new leaders. but at the end, Nino Schurter wins this race.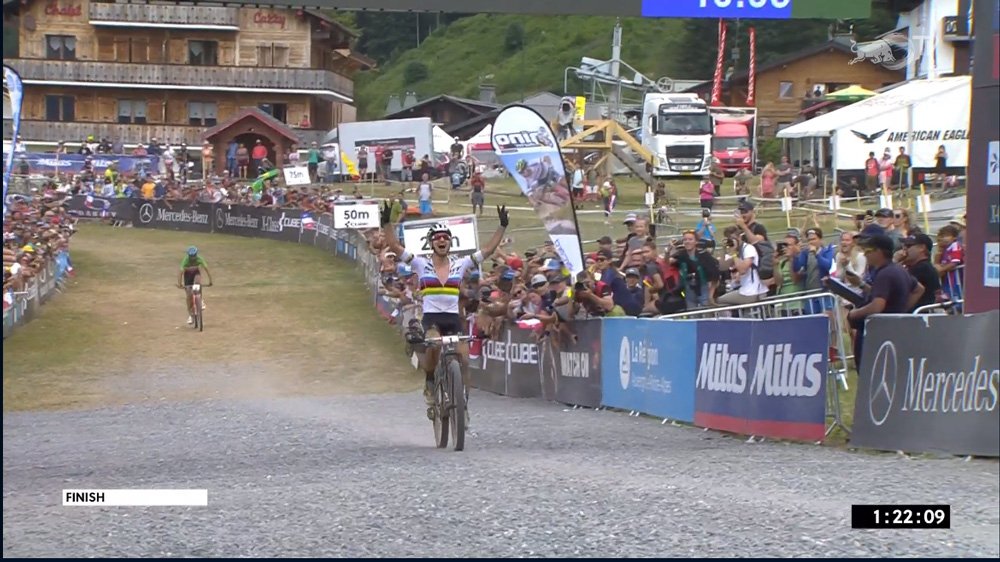 images source
Next stage of the world cup is at August 3–4: (XCO) Val di Sole, Italy again on the Red Bull TV
You can watch a reply of the full show here :
https://www.redbull.com/int-en/tv/video/AP-1XH4Y755D1W11/men-s-xco-finals-les-gets