Well I have to say that this one surprised me. Cam Newton is no doubt one of the best quarterbacks in the past 20 years but there are a lot of reasons to suspect that his best years are behind him. New England has enough faith in the man to offer him $7.5 million for a 1 year contract and seeing as how I was kind of expecting Cam to just disappear, this is probably really great news for him.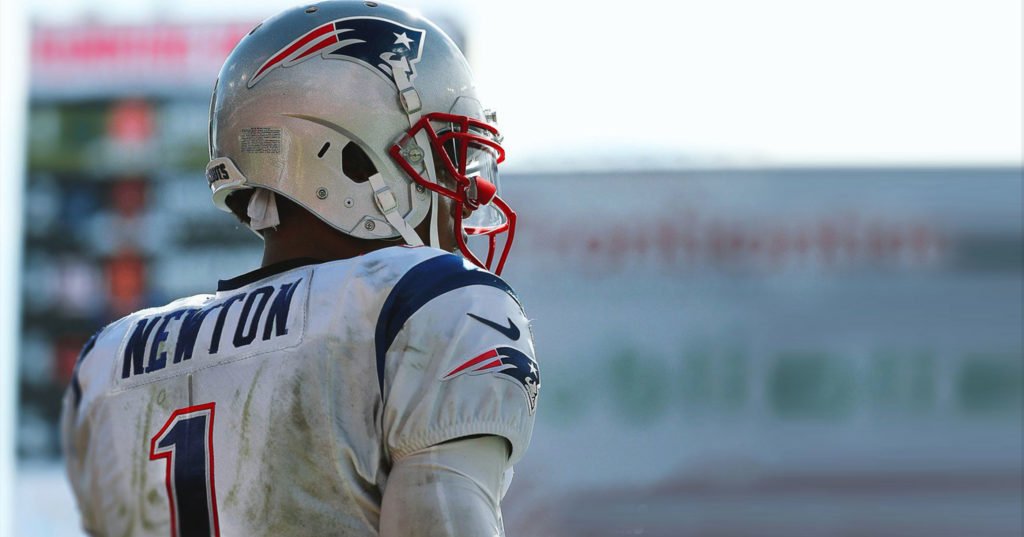 I'm pretty sure the above image is photoshopped but whatever, it looks like this very scene could be the case later on in this year if we are able to get the go ahead on sporting events.
I don't know if this is the best move for the Pats who just released Brady, who is no doubt also one of the best QB's of all time. Now, I love the Panthers and Cam certainly did them right especially in 2013-15 and even in the Super Bowl in 2015 that I still can't believe the Panthers managed to lose.
The problem with Cam is that he is now entering the "injury prone" portion of his career as he has problems with his feet and also shoulders. Cam is (was) a very versatile player in that he has the accuracy of a throwing QB but also has (had) the legs of a running back and at least in the past, he wasn't afraid to take a hit to gain a few extra yards. This is probably a big part of the reason why he had such fantastic performances in his earlier years and also why he is now injury prone. You can't take hits like that over and over again without paying the cost for it at some point.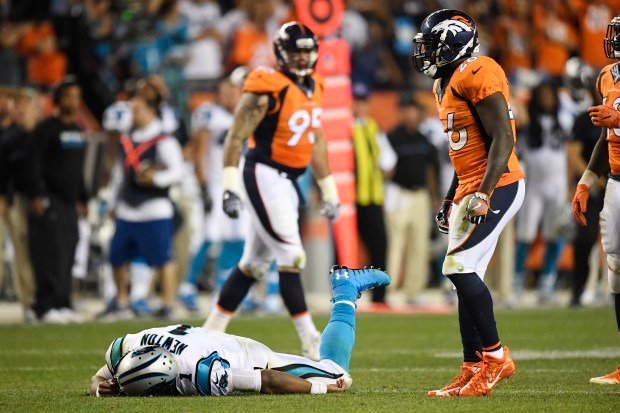 src
Cam has suffered really bad concussions on a number of occasions and this lead to some animosity with his team-mates and the coaching staff at Carolina, who Cam and a lot of the Carolina fans blamed for not protecting their star quarterback.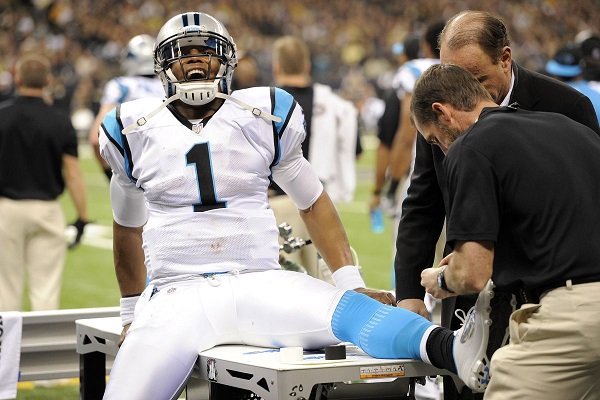 src
Cam was never the type of team leader to do one of those ground slides and was never afraid to take a hit to make a play and this is something that happened to him often, especially in the past couple of years.
I also found it a bit odd that after years of not giving Cam the protection that he had always been asking for, Carolina drafted ONLY defensive players in the past draft while at the same time giving Newton his walking papers.
I don't know if this is the right move for the Pats either since they have already been kind of plagued by not having a wide array of people to actually pass to. I think this could go one of two ways. Either Cam is going to be the wild card that this team really needs or it could also be an embarrassing end to Cam's career after 1 year.
Either way, it is going to be exciting to see.