While the incident is true my statement is not how I really feel about it. I think the old Mary Jane is the most harmless intoxicant on the planet and have never understood why it is illegal. I think it is pretty understood that it is not a performance enhancing drug either (think Nick Diaz.)
I suppose if you were super stoned while you were actually playing football it could be considered performance decreasing but certainly that is not what was going on here.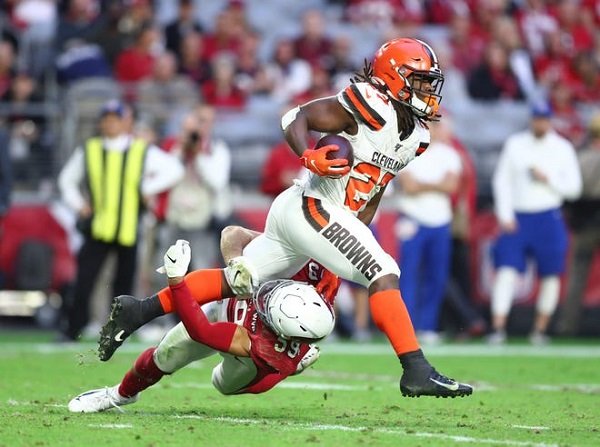 src
Kareem Hunt was pulled over for doing 77 in a 60 (come on man, everyone knows you never do more than 11 mph over the limit!) and when he was pulled over the cops smelt it. It is not clear if they recognized Hunt or not but they did detain him in the back of their car while they searched the vehicle. They found what was described as "very small" amounts of marijuana in a backpack in the back seat.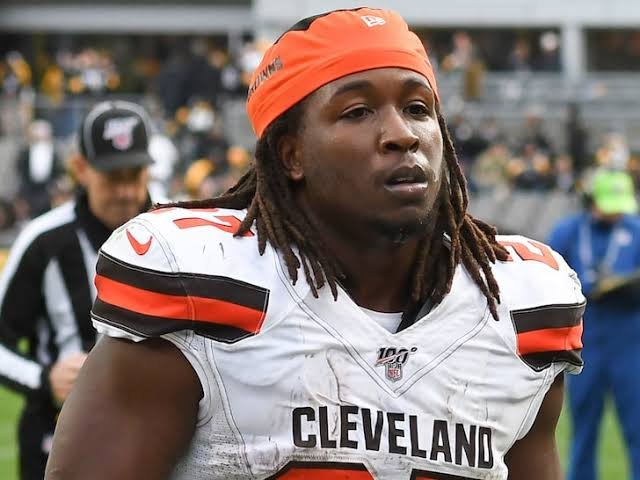 src
I guess he kind of looks stoned here
The good news is that Hunt was not cited for possession, which in my mind, especially in such small quantities is such a stupid "crime." He was given a citation for speeding and then sent on his way. There is talk of how the NFL could possibly punish him but I certainly hope they don't do so. He already has to play football for the Cleveland Browns, that's punishment enough.
He also isn't exactly a star player and only played in 8 games, was involved in just over 40 plays, with a grand total of 179 yards gained. With stats like these I think it is pretty safe to say that he isn't exactly going to be an exceptionally sought after player.
The only thing that makes think a bit is this: Was he "let off" because he is an NFL player or because the Ohio Police have a more progressive attitude towards weed possession? I certainly hope it is the second thing.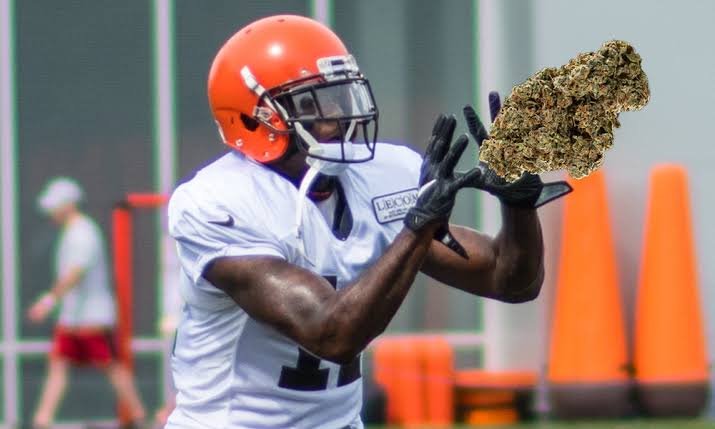 src
this is not Hunt, but just a funny picture of team-mate Antonio Callaway, who was also busted for weed possession
Will this hurt his chances in the NFL? I don't think so and i hope not. I think the NFL would face bigger backlash from the public if they were to punish him than if they just left it alone and let the situation sweep itself under the rug.
This has potential good aspects in it for Hunt, on the other hand. At least now people are talking about him and perhaps the increased media attention will put some pep in his step so he can actually move the damn ball down the field for one of the most pathetic teams in the NFL. Nick Chubb (primary rusher for Cleveland) can't take the punishment that he takes week in and week out forever.