but is he really ready or deserving of a title shot? Corey Anderson was on a 4-fight win streak and was the favorite coming into this match. It seems everyone was picking Corey right up until just past 3 minutes into the first round at yesterday's UFC Rio Rancho in New Mexico.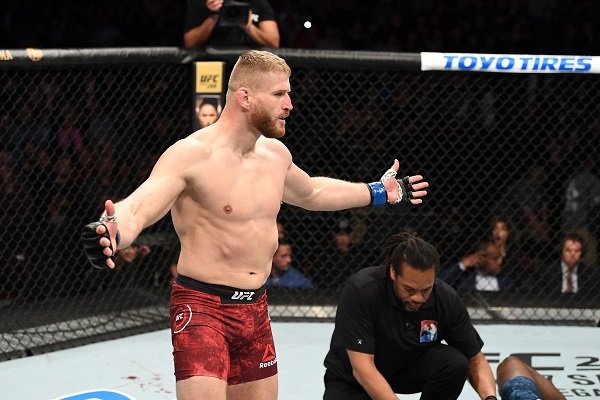 The fight had a reasonable amount of trash-talking leading up to it. There was a bit of animosity because this is the 2nd time these two have met where Anderson took the first victory between the duo via a controversial split-decision. The first meeting was largely determined by takedowns on the part of Anderson. Takedowns that didn't really result in any actual damage that I think needs to be addressed by the people in power at UFC.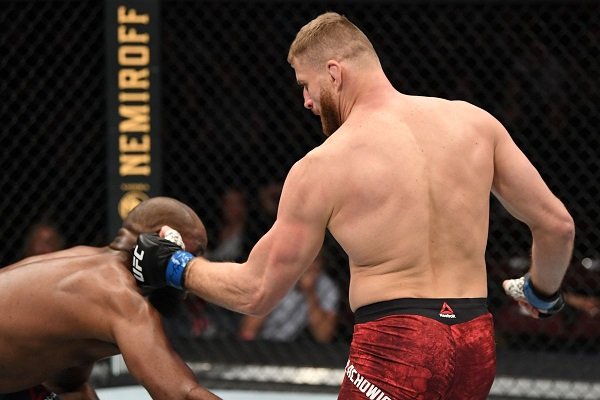 The fight carried on in a rather slow-paced way, with both fighters feeling out their opponents when Jan connected with some serious power on the temple and it was lights out for Anderson.
I always feel a bit bad for guys that get "templed" because except for very odd fighters such as Roy Nelson, Nate DIaz, or Mark Hunt, a shot like this will take down anyone regardless of training or ability. There is just something magic about the "reset button" that is located just next to everyone's forehead.
Blachowicz claimed after the fight to Jon Jones, who was in attendance that Jones had promised him a title shot if he defeated Corey Anderson. I don't know for sure if this actually was promised, but I suppose there was a reason that Jones was at ringside and Dana White may have been hoping to create some hype regardless of who won. With a 4-fight win streak, it looked as though Anderson was being guided towards that spot despite the fact that he doesn't really have a huge following.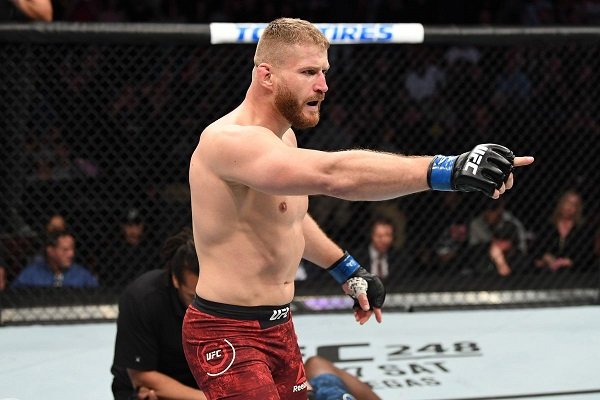 Jan immediately called out Jones, who was in the front row
So now the question gets asked (by me) Does Jan Blanchowicz actually deserve a title shot, regardless of what Jon Jones promised?
He is ranked 6th in the division (although this will likely change to 5th since Corey was one spot above him before this fight) and two of the guys ranked above him actually defeated Jan recently. Would it be fair to give Blanchowicz the shot at the gold in this situation? I suppose it all kind of depends on whether or not the public buy into the hype and if Jan can generate enough publicity to make the masses actually want it.
Since both Blanchowicz and Jones have fought in the past month, it will probably be a while before we find out. If i was in charge, i would have Jan Blanchowicz face Dominick Reyes and Jon Jones face Thiago Santos. If Jones and Jan both emerge victorious in those bouts, then we can talk about a title shot between the 2.