In case you were wondering, yes I did copy / paste her surname. I would be willing the bet that Joanna does the same thing.
I have liked "JJ" since her weight division became a thing and eventually became what i consider to be more exciting strawweight division. She seemed unstoppable for a long time and has fallen out of form lately losing the best and then the rematch to Rose Namajunas and later to Svechenko.
Despite this rather unimpressive past 2.5 years, she seems to be a bit of a darling of the UFC as she has a title bout coming up against Zhang Weili and this is where the controversy starts.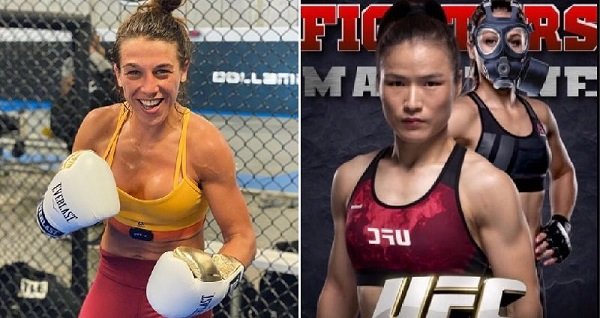 src
Although JJ is not the creator of the meme, someone superimposed a gas mask onto JJ's face as a stab against the fact that Weili is from China and as the news won't let us forget, China the origin of the Corona virus.
It is not uncommon for fighters to take shots at one another online before a fight, but it seems some of them really aught to hire a social media adviser because it really doesn't take too much intelligence to realize that there would be some backlash about this.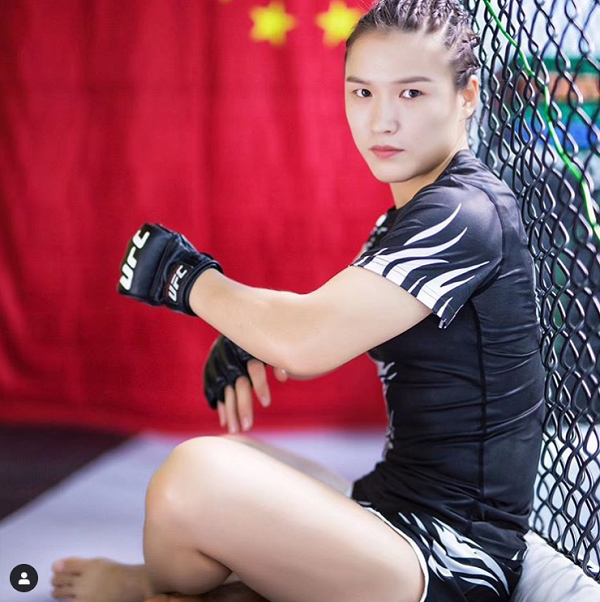 src
Zhang replied with a touch more class than JJ might have expected when she said

"To make fun of tragedy is a true sign of ones (sic) character. People are dying, someones father, someones mother, someones child. Say what you want about me if it makes you feel stronger but do not joke about what's happening here. I wish you good health until March 7th. I will see you soon"
I would be willing to bet that JJ didn't make a whole lot of friends with her really insensitive and ill-advised Instagram post, which has now been deleted. She later apologized and the fight is going to take place as scheduled.
I suppose all publicity is good publicity, because until JJ did this I wasn't even aware she had a title fight coming up.