Jon Jones, isn't exactly known for being humble and there is a very good reason for this. Except for a moment here and there where his opponent briefly got the upper hand, he really hasn't had any peers in the light-heavyweight division in his more than a decade of competing in the UFC.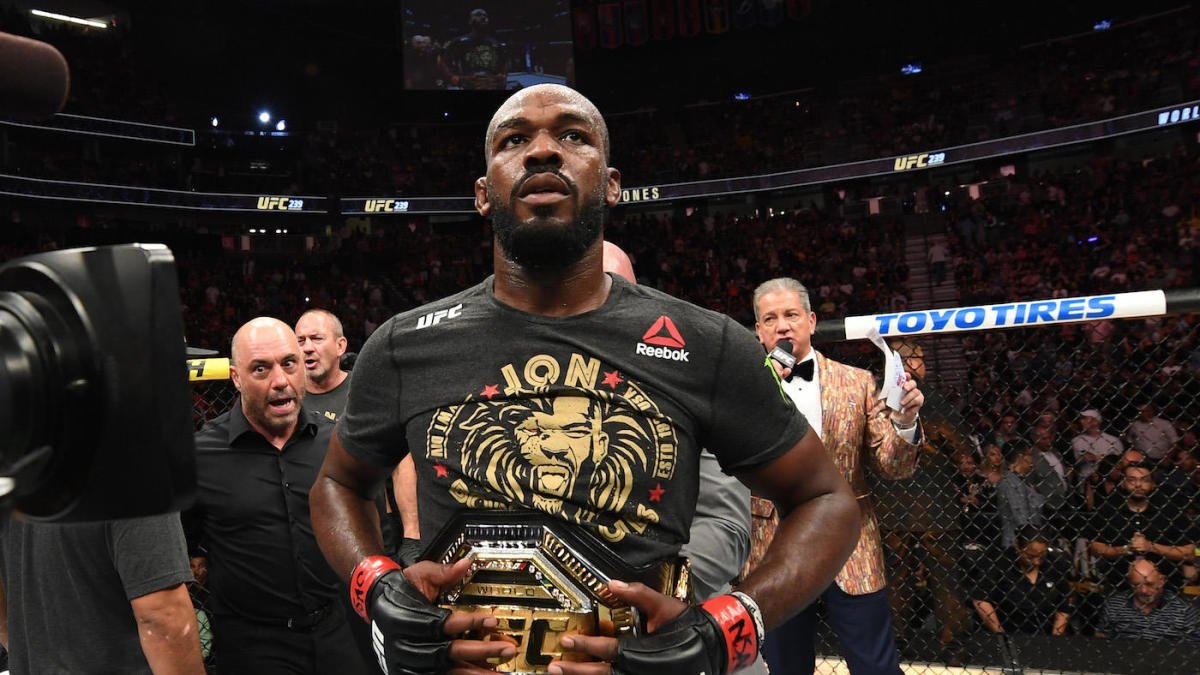 Heading into UFC: 247, Jones faces an undefeated Dominick Reyes who looks about as dangerous as anyone in the division, if not the sport. Jon Jones doesn't normally give much lip-service to praising his opponents and that is what made this interview such a rarity.
Jon doesn't have anything bad to say about Dominick and said this about the guy:
"It's a great fight for me, just because he's undefeated and he's the toughest guy out here right now," We had the choice of whether we were going to fight Corey Anderson or Dominick Reyes..... Dominick can finish people, which is way more of a challenge, way more scary of a fight. And that's exactly why I did it."
This is a far cry from what we are used to seeing with Jon getting into punch ups and destroying backdrops and swearing during interviews but perhaps that had more to do with Daniel Cormier than we suspected.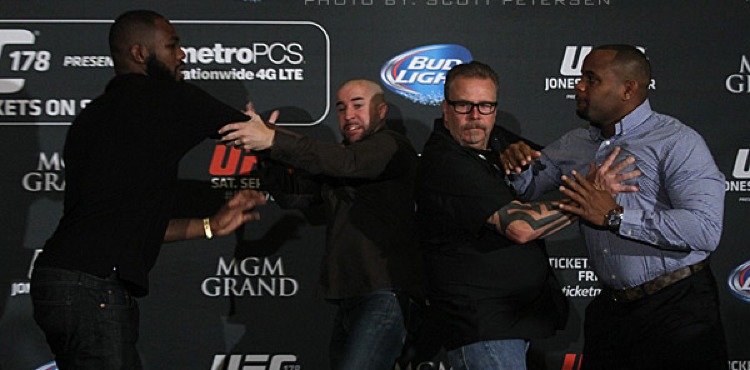 not the finest hour for either one of these guys
Jones has been muddled with controversy during his time in the UFC and someone with lessor talent almost certainly would have been released from the organization. Despite the DWI, the doping, and the problems in his personal life, Jones is simply too good to let go. It is nice to see him being a bit respectful of his opponents though. Now if he can just stop poking people in the eyes....