I am one of those guys that feels as though college football improved dramatically once they introduced the playoff system to determine a clear National Champion for the NCAA. For those that don't remember what it was like before, we depended on records, bowl victory margins and actually the opinion of the coaches to determine who the overall champion actually was.
I remember at least one example of where the championship had to be "split" between two teams that never even faced on another and in this particular situation they didn't even have any shared opponents throughout their entire seasons.
There was always some controversy surrounding who the true "best" team was in the NCAA. I think after today's game though there can be no doubt: LSU is apparently a lot better than any other college football team in the 2019 season.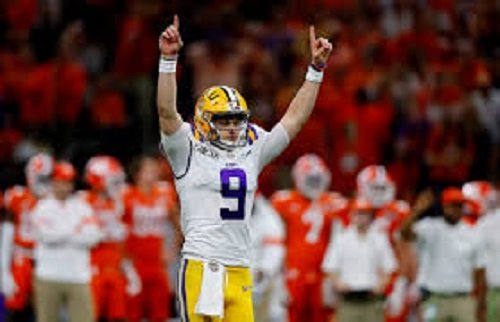 src
Admittedly, the game did start out a lot different than it ended because in the first quarter it was actually Clemson who seemed to have the upper hand and LSU struggled to complete anything with offense. However, about 3 minutes into the second quarter, something clicked with the boys in yellow and they never relinquished control of the game from that point forward.
LSU was down 17-7 a bit into the 2nd quarter but then LSU scored 21 unanswered points and it didn't get much better for Clemson on their way to a 42-25 defeat. It could have easily been 49 to 25 but LSU decided to not score a final touchdown, perhaps to let the clock run out and give the boys a rest, or perhaps to spare Clemson any additional embarrassment.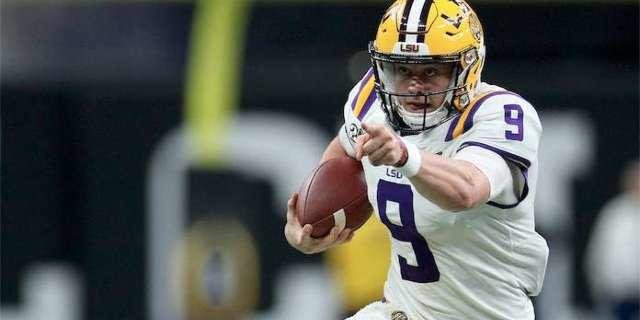 src
Heisman trophy winner and game MVP Joe Burrow truly shined in the match, as he went on to not only impress in this game but to set a number of records along the way.
Most Pass TD in a season in FBS history
Most TD responsible for in a season in FBS history
Most TD responsible for in a BCS/CFP title game
Most pass yards in a BCS/CFP title
The game was exciting, but it seemed as though there was nothing Clemson could do to slow the momentum of LSU. Clemson is generally regarded as having the number 1 defense in the nation, allowing around 240 total yards of their opponent during their previously undefeated season. LSU had double that amount of yards before the middle of the 4th quarter.
It was a "barn burner" as they sometimes say in this sport and there really wasn't any doubt about who was going to emerge victorious from around 5 minutes into the 3rd quarter.
All in all, it was an exciting game, particularly if you are a fan of LSU. However, to call this a nail-biter outside of the 1st quarter would be incorrect... LSU seized control of the momentum in the 2nd quarter and never looked back. Clemson, for the most part, appeared quite helpless against their superior opponents.
What did you think of the game? I found it exciting, but once the teams emerged from the locker-rooms after the half-time talks, it was all over once LSU showed they had no intention of letting up.