Edit: had a breakthrough with the bug squashing with my actual game Mech Madness on telegram. Gladiator will be suspended until further notice as I shift my gears towards more PR and final product development.
CAN NOT WAIT TO SHOW YALL WHAT I HAVE BEEN WORKING on with my dev.
The balloon game was chaotic and crazy it could end any day or last for weeks. So many layers and dice rolls determined fate. As such, I made it easy to get in, merely 100 SPORTS per balloon at first as it grew.
Here is my new game. Where you determine your fate.

Gladiators is a choice based survival game. You decide between 2 (two) choices each week. You make the right choice; you survive and make it to the next week. Choose wrong and you die in the game and are eliminated.
Last player standing wins.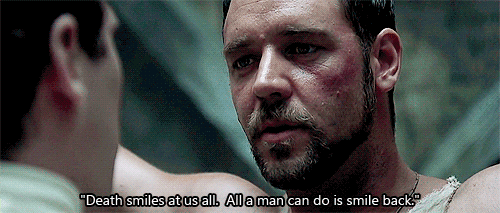 100 SPORTS can be a great entry but overtime players may not respond and lose interest because the payout would not be as big as it could be. And there may be too many players ( a good problem to have though).
1000 SPORTS is a solid price that would lead to a great prize pool and keep players invested enough so interest stays high.
Both of them are missing something so, I am proposing a hybrid with a twist.
You create your own entry fee (up to 20,000) and if you win you get 10x that amount.
Put in 100? Win 1,000 SPORTS.
10,000? Win 100,000 SPORTS.
If I get some sponsors for the prize I might increase the payout percentage. ;)
Everyone has the same statistical chance for winning but creates their own risk tolerance. The winner gets the prize they wagered on. And the rest will be powered up or burned. In relation to the size of the pot.
Now a few days @patrickulrich gave me 20k for entries. I held a contest and two people won. @battleaxe and @jonsnow1983.
They both receive 10000 worth of entries they can giveaway. How they use them is in their hands.
Let's have some fun. Who's in?
Rules and guidelines.
The game starts August 11th. You have 7 days to enter. NO late entries or twenties during the game.
Send in your preferred entry fee to @swolesome of 100-20,000 SPORTs. The winner wins 10x of what they indivdually sent in. The remaining amounts will be burnt or powered up.
@battleaxe and @jonsnow1983 have 10 entries each worth 1000 SPORTS. So you can get in for free through their generosity. And win 10,000 SPORTs off that 1000 entry.
I will set the scene each week and describe your two choices in depth.
I.e you are in the arena and hear the roar of a wild animal.
Do you run
Or
Do you back away slowly
In the comment section I will have a comment displaying each one. You will uv and respond to one comment locking it in.
I.e I'd up and comment below the comment that has "back away slowly " locking in my selection
The next post will reveal what happened and who is still alive
Any more questions please ask below.