The wishbone, the option, even the flea-flicker. All of these popular staples of backyard football all started with "what if we tried this"? Hey, I'm Swolesome and I would like to try something.
I have been in crypto for almost 3 years now. I have butted heads with abusers and gone to war with spammers. More importantly, I have made genuine connections with good people I can call my friend who has the same moral compass I do. Despite the name, she is one of the kindest most thoughtful people I have ever met but @battleaxe will rough a circle-jerking fool up. She can be terrifying.
This path though has led me to my current passion and favorite job ever; Cats In Mechs. An upcoming game where the giant robots and their cat pilots are actually owned by the players and because of the power of the blockchain we can actually help cats get adopted in real life by having players crowdfund the adoption fees buy just buying and selling items normally in the game.
It showcases the power of, "What if?"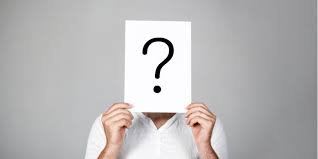 So this post is an experiment. A What If. I have had people come to me in direct messages impressed over my current interview which is still getting questions for Patrick! I have been floored by the quality of queries I have received in public and in private so that is still going on in the background as I farm the questions to feed to him haha.
Now what I want to try is a summit. A post where people from all walks of life on the platform air their ideas and grievances.
In this summit users post ideas for what should change about the platform, issues they have or something they think can really make the platform shine. The best ideas naturally float to the top and the masses can see what everyone is thinking and before you know it those ideas and suggestions become actions and become beautiful features on this great growing platform.
That is the intention of the discord telegram question post I had before to see where the main distribution of users ended. It appears as if discord is popular so I am going to be giving one lucky user that commented on that post an upvote or an item from my game their choice, very soon!
So I now ask you. What is your What If for the platform?