I ran a quick check on the English premier league title race and I am really impressed by what am seeing. I love the new face am seeing, at least we can see Tammy Abraham, James Vardy and old timer like Kun Aguero occupying the top spot, they have really put in a lot of hardwork and the deserve their current stand.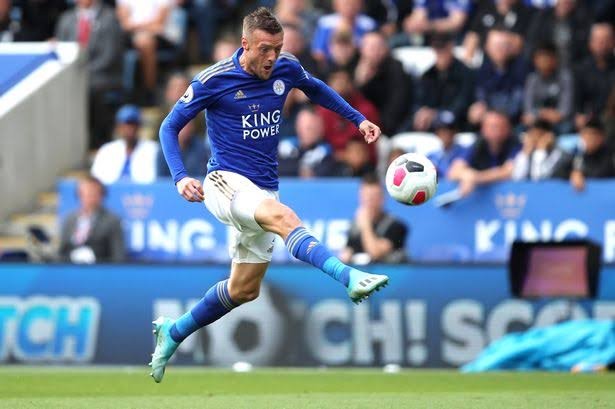 Coming into the English premier league and becoming relevant is something so hard. The league is so competitive, you need prove how good you are week in week out. I looked at the golden boot race, Mohammed Salah hasnt pick a good form of recent, but that doesnt stop him from being a very important player to the English premier league or Liverpool fc. Just take a look on how he deal with Manchester city the very past week, he was just to fantastic, he is gradually becoming the Mohammmed Salah we know back then.

credit
Checking on the competitors for the English premier league golden boot race, I saw Jamie Vardy of Leicester city leading the race with 11 goals and Tammy Abraham came second with 10 goals while Sergio Agüero of Man City came third with 9 goals. Aubumeyang, Sadio Mane, Raheem Sterling and Mohammed Salah occupies 4th to 7th position. This shows that Mohammed Salah is just some few goals behind to go top, can he get it done?
Match fixtures
Africa Cup of Nations - Qualification:: group ANovember 13
17:00Namibia? - ?Chad
Africa Cup of Nations - Qualification:: group BNovember 13
14:00Malawi? - ?South Sudan
20:00Burkina Faso? - ?Uganda
Africa Cup of Nations - Qualification:: group CNovember 13
20:00Sudan? - ?Sao Tome and Principe
Africa Cup of Nations - Qualification:: group DNovember 13
20:00Angola? - ?Gambia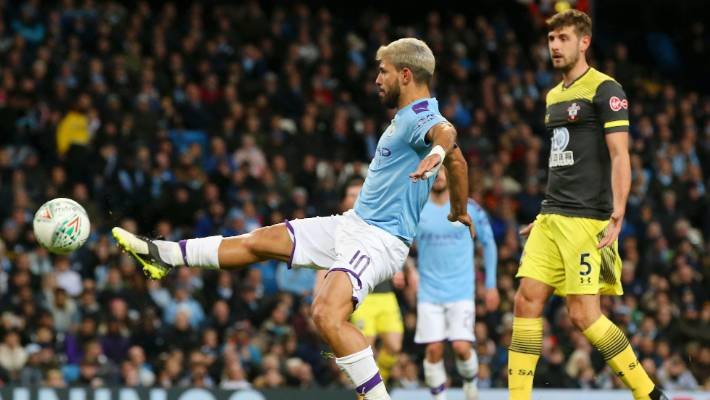 credit
Africa Cup of Nations - Qualification:: group ENovember 13
14:00Central African Republic? - ?Burundi
Africa Cup of Nations - Qualification:: group FNovember 13
17:00Cameroon? - ?Cape Verde
Africa Cup of Nations - Qualification:: group INovember 13
17:00Guinea-Bissau? - ?Eswatini
20:00Senegal? - ?Congo
Africa Cup of Nations - Qualification:: group LNovember 13
17:00Nigeria? - ?Benin
17:00Sierra Leone? - ?Lesotho
England - EFL Trophy:: North: group BNovember 13
20:45Fleetwood Town? - ?Oldham Athletic
England - EFL Trophy:: North: group DNovember 13
20:30Shrewsbury Town? - ?Macclesfield Town
England - EFL Trophy:: South: group CNovember 13
20:45Southend United? - ?AFC Wimbledon
England - EFL Trophy:: South: group ENovember 13
20:00Exeter City? - ?West Ham United Academy
England - EFL Trophy:: South: group FNovember 13
20:45Bristol Rovers? - ?
Swindon Town
Spain - Copa del ReyNovember 13
19:00CD Becerril? - ?Urraca CF
19:00FC Andorra? - ?CE Andratx
19:00Tolosa CF? - ?CD Pontellas
20:00Comillas CF? - ?CD Barquereno
20:30Melilla CD? - ?AD Lobon
20:30UD Fraga? - ?CD Pena Azagresa
21:00CA Antoniano? - ?Atletico Porcuna CF
21:00CD EL Alamo? - ?Cd Pedroneras
21:00CF Intercity? - ?UD Gran Tarajal
21:00Ramon Y Cajal? - ?Estrella Grana El Palmar CF
Italy - Coppa Italia Serie C:: play-offNovember 13
17:00Triestina? - ?Virtus Verona
International - Club FriendliesNovember 13
17:301. FC Union Berlin? - ?Holstein Kiel
19:00Cartagena? - ?Barcelona
International - Friendly (Under 23)November 13
18:00Brazil U23? - ?USA U23
20:15Argentina U23? - ?Chile U23
Euro U-19 - Qualification: group 1November 13
11:00Montenegro U19? - ?Bulgaria U19
14:00Turkey U19? - ?Armenia U19
Euro U-19 - Qualification: group 4November 13
14:30Iceland U19? - ?Belgium U19
19:30Greece U19? - ?Albania U19