After the beating that Manchester city suffered from Liverpool fc, I was now thinking that this might be Liverpool fc season. I said it in one of my post that, if Liverpool survive this period, it will have a positive impact in their life. Imagine them playing Manchester united, Arsenal, Tottenham hospur, Chelsea fc and Manchester city, all at same period. It was really a heavy period for them. Despite all this heavy hurdle, they were able to scale through as they beat Manchester City and Tottenham hospur. They only secured draw with Manchester united.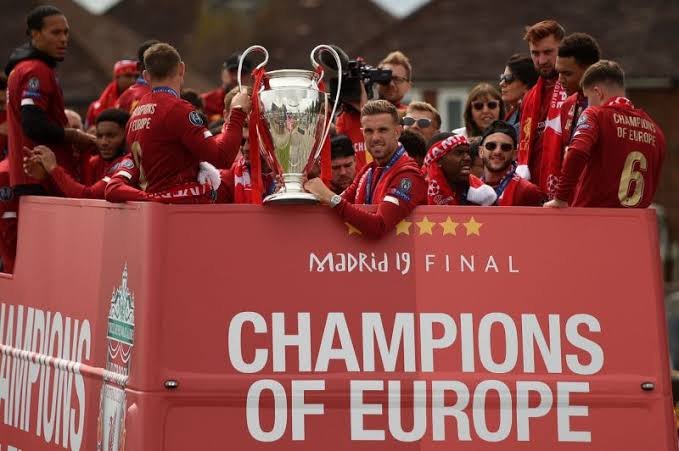 credit
Base on this run, I am beginning to think that it might be Liverpool fc season to lift the trophy. What really arose me is that when Liverpool fc are up playing against smaller team, they always put in 99% and this is applicable to bigger team too. This shows you that they are ever ready for this cup.
The only issue am having over Liverpool fc is that, can they continue with this form? We all saw what happebed last season that saw them lost the league when they thought they have won it.
So back to my question pals, do you think is Liverpool Season to lift the English premier league title? Air your view by commenting.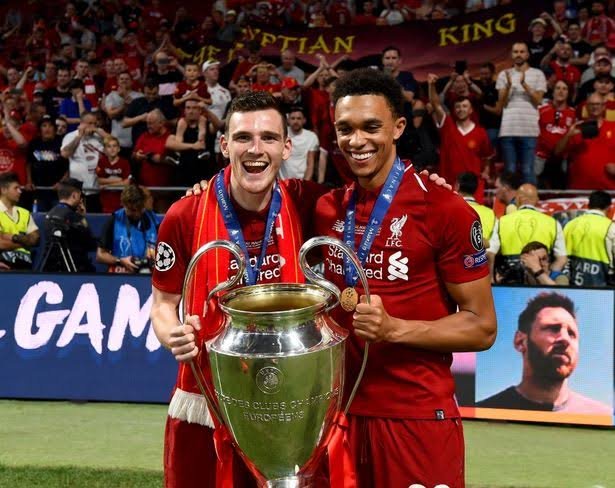 credit
Match fixtures
Africa Cup of Nations - Qualification:: group ANovember 13
17:00Namibia? - ?Chad
Africa Cup of Nations - Qualification:: group BNovember 13
14:00Malawi? - ?South Sudan
20:00Burkina Faso? - ?Uganda
Africa Cup of Nations - Qualification:: group CNovember 13
20:00Sudan? - ?Sao Tome and Principe
Africa Cup of Nations - Qualification:: group DNovember 13
20:00Angola? - ?Gambia
Africa Cup of Nations - Qualification:: group ENovember 13
14:00Central African Republic? - ?Burundi
Africa Cup of Nations - Qualification:: group FNovember 13
17:00Cameroon? - ?Cape Verde
Africa Cup of Nations - Qualification:: group INovember 13
17:00Guinea-Bissau? - ?Eswatini
20:00Senegal? - ?Congo
Africa Cup of Nations - Qualification:: group LNovember 13
17:00Nigeria? - ?Benin
17:00Sierra Leone? - ?Lesotho
England - EFL Trophy:: North: group BNovember 13
20:45Fleetwood Town? - ?Oldham Athletic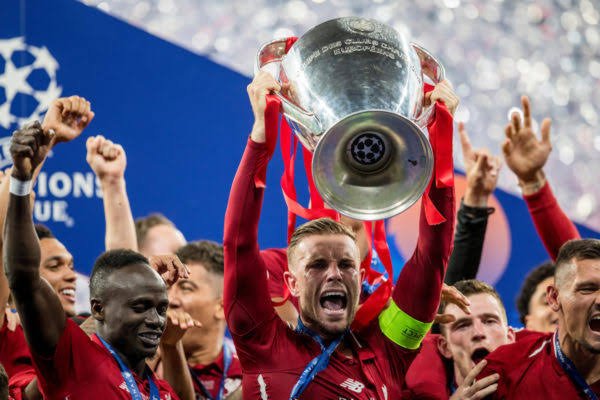 England - EFL Trophy:: North: group DNovember 13
20:30Shrewsbury Town? - ?Macclesfield Town
England - EFL Trophy:: South: group CNovember 13
20:45Southend United? - ?AFC Wimbledon
England - EFL Trophy:: South: group ENovember 13
20:00Exeter City? - ?West Ham United Academy
England - EFL Trophy:: South: group FNovember 13
20:45Bristol Rovers? - ?
Swindon Town
Spain - Copa del ReyNovember 13
19:00CD Becerril? - ?Urraca CF
19:00FC Andorra? - ?CE Andratx
19:00Tolosa CF? - ?CD Pontellas
20:00Comillas CF? - ?CD Barquereno
20:30Melilla CD? - ?AD Lobon
20:30UD Fraga? - ?CD Pena Azagresa
21:00CA Antoniano? - ?Atletico Porcuna CF
21:00CD EL Alamo? - ?Cd Pedroneras
21:00CF Intercity? - ?UD Gran Tarajal
21:00Ramon Y Cajal? - ?Estrella Grana El Palmar CF
Italy - Coppa Italia Serie C:: play-offNovember 13
17:00Triestina? - ?Virtus Verona
International - Club FriendliesNovember 13
17:301. FC Union Berlin? - ?Holstein Kiel
19:00Cartagena? - ?Barcelona
International - Friendly (Under 23)November 13
18:00Brazil U23? - ?USA U23
20:15Argentina U23? - ?Chile U23
Euro U-19 - Qualification: group 1November 13
11:00Montenegro U19? - ?Bulgaria U19
14:00Turkey U19? - ?Armenia U19
Euro U-19 - Qualification: group 4November 13
14:30Iceland U19? - ?Belgium U19
19:30Greece U19? - ?Albania U19
Euro U-19 - Qualification: group 5November 13
14:00Russia U19? - ?Kosovo U19
14:00Wales U19? - ?Poland U19
Euro U-19 - Qualification: group 6November 13
12:00Cyprus U19? - ?Slovakia U19
15:00Italy U19? - ?Malta U19
Euro U-19 - Qualification: group 8November 13
14:30France U19? - ?Faroe Islands U19
19:00Finland U19? - ?Denmark U19
Euro U-19 - Qualification: group 9November 13
13:00Ukraine U19? - ?Estonia U19
18:00Slovenia U19? - ?Sweden U19
Euro U-19 - Qualification: group 10November 13
11:00Switzerland U19? - ?Ireland U19
14:30Austria U19? - ?Gibraltar U19
Euro U-19 - Qualification: group 11November 13
13:00England U19? - ?Luxembourg U19
13:00North Macedonia U19? - ?Bosnia and Herzegovina