This time around we won the friendly doubles match. We played best of 3 sets and we beat up our opponents by 2 straight sets where the scores were 6/1 6/4. The victory was because I paired up with another great tennis partner who even happens to be my uncle. He is a good tennis player who is very good in tennis doubles.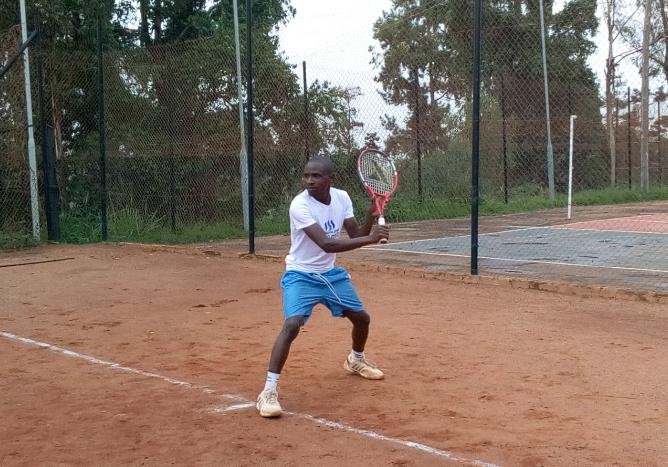 The first set was a quick one that ended in just 30 minutes. I played generally better than the other time where most of my fist hard serves were in the service boxes; this made our opponents on the receiving side to struggle in returning those hard served balls back on the court. My partner was always on standby to volley and finish up the points that is in case of any loose ball directed towards him.
The second set was a tight one as every side kept on getting a game where at some point we were 4/4. We had to play harder at this point since our opponents had now become a bit tougher, focused and determined to take the second set. We kept on encouraging ourselves as we kept the ball rolling back on the court in our opponents' side. We finally took this set as well through consistently playing balls back on the court which put our opponents on pressure hence making lots of unforced errors that give us an upper hand in taking up most of the points.