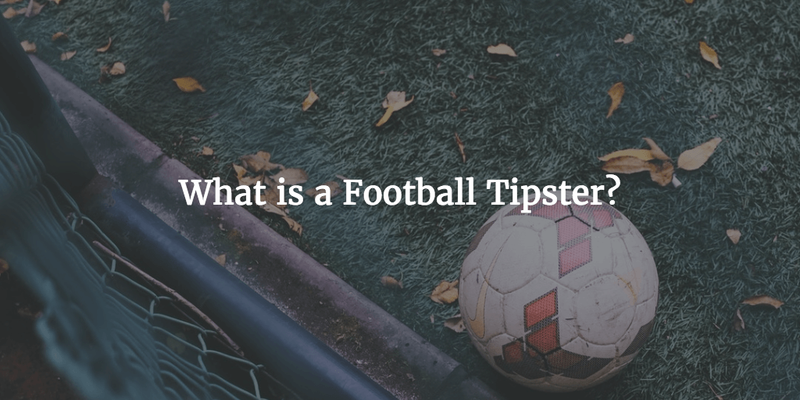 This is most users dream. Everyone wants to be a tipster and not just an ordinary tipster but a successful one. This is the beginning of a long series of articles that will provide information on how you can be like that popular tipster you look up too.
Football tipsters are not seers, they follow statistics to give their predictions. With over 100 markets in a match, you wonder why you lose your bets every time. It is not about selecting any market, it is about selecting the right market.
I am one successful tipster and even have my blog with 600 unique users, this made me create a Facebook page where I communicate with the users and share some of the tips there. Well, that was then, stress and little time saw me put the blog on hold. The domain name expired recently and hopefully, I will reactivate it one of these days.
League football is coming back and that's why you should follow this series so you can be a complete football tipster in no time.
The first football betting market we will look at is the Goals market.
Over 2.5 and Under 2.5 goals
The goals market is a popular market. It is a reflection of the team strength in attack and can show how porous their defense is. It depends on a lot of factors and these factors must be looked into. You don't just go on and guess if the match will end in so so goals or below.
Over 2.5 goals simply mean the total goals in the match must be up to 3 for you to win the bet while under 2.5 goals means the total goals in the match must be less than 3 for you to win the match.
Now, let's look at the factors that determine the number of goals in a match.
League goals average
This is a very important part that should not be missed. You should look at the goals average in the league both football teams are playing. This will give you a hint on how often goals are scored in that league.
The English premier league has an average of 2.82 goals per game in the 2018/2019 season.
The La Liga has an average of 2.59 goals per game in the 2018/2019 season.
The German Bundesliga has an average of 3.18 goals per game in the 2018/2019 season.
The Russia Premier League have an average of 2.26 goals scored in the 2018/2019 season.
The Brazil Serie A has an average of 2.18 goals in the 2018 season.


Can you see that it is important to look at the goals average in the league before you choose the goals market? I won't go for an over 2.5 goals market in the Russia Premier League because it is riskier than just going for the German Bundesliga or the English premier league where I know the goals are in excess.
Team strength and last 5 matches
Huddersfield is scoring goals for fun but will face Manchester City in their next match. Will you still bank on them to score goals for fun against Manchester City? This is where team strength and last 5 matches come into play. Everyone knows that Huddersfield is a small team in the EPL and facing a top team like Manchester City, they will be forced to sit back and rely on counter-attacks. That's the team strength coming into play. They have forfeited the strong attack that got the goals for a more defensive approach.
Now, the last 5 matches come into play. Who are Huddersfield opponents in the last 5 matches? Are they bottom teams like Fulham, Cardiff, Brighton, Burnley, and Southampton? If the answer is yes, then you know they can't do much harm against The Citizens. What about if Huddersfield last 5 matches was against Arsenal, Liverpool, Everton, Tottenham, Wolverhampton Wanderers and they scored against all of them. Then you know they are not a bully of smaller teams but are not afraid to get the goals against top teams. This means they will likely get a goal or two against the Citizens no matter how dominant Manchester city is.
The last 5 matches are also dependent on a factor which is the
Home and Away strength
Arsenal is a good example of this. The gunners scored 42 goals at home last season while conceding just 16. A look at their away record shows something else. They scored 31 goals and conceded 35 goals. This shows how the home and away record can influence your tips. Only 5 Arsenal away matches ended up in Under 2.5 goals scored. This means you will win 14 over 2.5 goals bet out of the 19 away matches played.
Imagine Arsenal scoring 9 goals in their last 5 matches and conceding just 1 goal. Now the 1 goal they conceded came in their only away match meaning they played 4 home matches and 1 away matches. Now their next match is against Manchester United in Old Trafford. Manchester United scored a total of 33 goals and conceded 25 goals in their 19 home matches. This means they are getting a good amount of goals and also conceding a fair amount of goals. Their last 5 matches read 7 goals scored and 4 conceded while playing 4 home matches and 1 away matches. Assuming all their goals came in the 4 home matches. What will be your bet assuming you didn't check both teams home and away strengths?
Well, you may go for the under goals market believing Arsenal recent clean sheets (4 out of 5) will see off the inconsistent Manchester United attack. What if you now checked their home and away strength? You will think otherwise and know that the only goal conceded by Arsenal in their away match is a true reflection of their away woes. They will surely concede against Manchester United and of course, get a goal because the Manchester united defense is also not good. This is between evenly matched teams and when both teams get a goal, they will want to get the next goal to see off the match. An over 2.5 goals market is the best bet for this kind of situation.
You can see that the Team strength and last 5 matches and Home and Away strength works hand in hand.
Let's take a look at the last factor
Events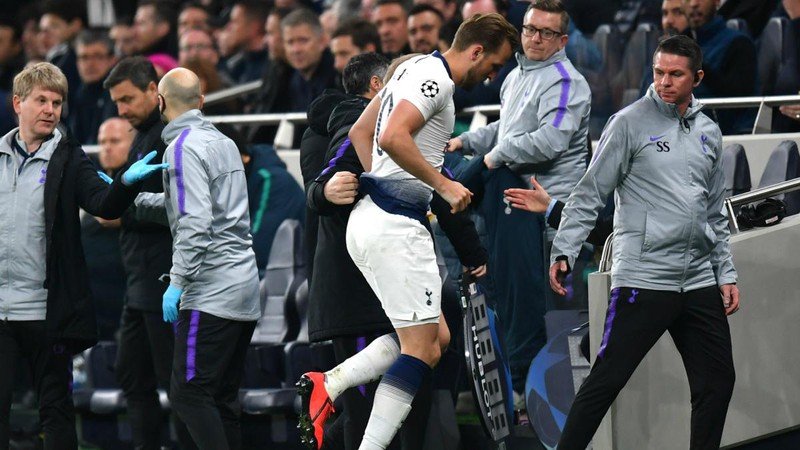 Source
Betting is more than just checking the statistics. You have to watch out for news regarding the teams.
Will the Manager rest the key players because of the coming Champions League match?
Are there any injury concerns in the squad?
Is the match a dead rubber game?
Is the Manager under pressure to deliver?
Is the team on a losing streak?
What is the head to head record like?
These are events that do influence a match outcome. Let's take PSG as an example. They have a huge points gap between them and second-placed Lille. Their remaining 9 league matches saw them play in a relaxed way and yes they lost a couple of matches in the process. They lost 4 matches in their last 9 having lost just once in their previous 29 league matches. Despite these dead rubber games losses, they still won the league with 16 points. That shows you how wide the gap is before. Events like this should be looked into and avoided in every possible way.
You also don't want to bet over 2.5 goals in a match that the main goalscorers are out. You need to be current with the news regarding the teams. Don't fall into a trap you could have avoided.
The head to head record is also an important event you should take note of. There are some matches where the goals are not much. It's like a written down rule that the goals shouldn't pass so so amount whereas some matches are full of goals and you rarely see a dull moment.
These should be taken into consideration before choosing over and under 2.5 goals market.
Next is both teams to score market.
Originally posted here