The Argentine suffered a discomfort in training this Monday and will stay in Spain to begin his recovery.
The captain of Barcelona, ​​Leo Messi, suffered a muscle injury on his right leg on Monday, so he will not fly with Barcelona for the American tour, the last one before starting the 2019-2020 season.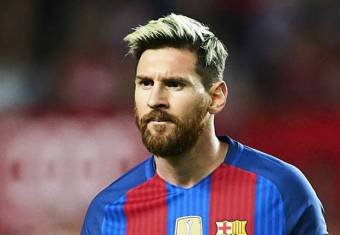 Image Source
"The tests carried out have shown that he has a first degree injury in the soleus," Barça said in a statement through its social networks.
The Barca team does not need the withdrawal time, just stating that its evolution will mark its availability, although these types of injuries usually need between one and two weeks to recover.
The Argentine star will stay in Spain and will watch the match between the Blaugrana club and Napoli in Miami on television. Messi, who joined the team on Monday after his vacation, retired after noticing discomfort in his right leg.
"I wanted to start and unfortunately I had a mishap in the first training that will leave me out for a while," Messi wrote in his official Instagram account after his injury.
He also added: "I thank all your messages and samples of affection, I wanted to be with the team and with the people who follow us in the USA. This time it may not be, but we will see each other again soon. A hug to all."
Messi, who did not play the friendly match against Arsenal (2-1), addressed a few words to the Barca fans in which he reiterated that Barça always fights for everything and that this year will not be different. "We are looking forward to renewed and eager."