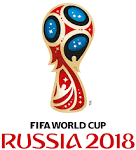 MY GROUP D TWO TEAM TO PROCEED TO THE ROUND 16 OF THE TOURNAMENT
GROUP D
ARGENTINA
NIGERIA
ICELAND
CROATIA
MY PREDICTIONS FOR THE TWO TEAMS THAT WILL QUALIFY TO THE NEXT ROUND OF THE RUSSIA WORLD CUP.
ARGENTINA : Argentina is the best team in his group. So they will be the first team to qualify in their group.
2: CROATIA : Croatia will be second to qualify to the round 16 in the group because they have more experienced player than Nigeria and Iceland.