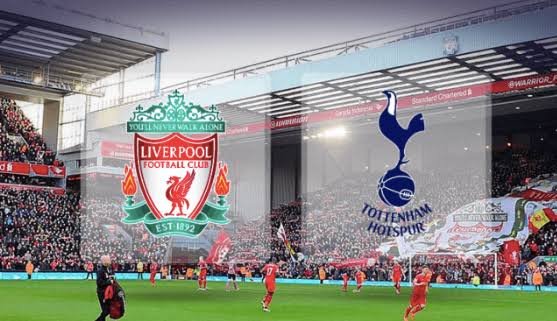 Liverpool will host Tottenham at Anfield stadium on Sunday. Liverpool will be looking forward to secure victory in front of the home fans. Tottenham Hotspur on the other hand won't be a soft opponent for Jurgen Klopp side, the visitors have played top class football so far this season.
Liverpool the league leaders sit two points above Manchester city but that is not enough to crown Liverpool the league winner with seven matches to go as Manchester City still has an outstanding match which can deprive Liverpool of the title if Manchester city wins.
Tottenham also look forward to keep the third spot if possibly they can get three points at Anfield , the spot is still very much open to Arsenal, Chelsea and Manchester united.
WHICH TEAM WILL WIN THE MATCH???
Looking back at the first leg this season, Liverpool defeated Tottenham at the Wembley stadium back in September 2018. Liverpool scored twice to get all three points while the home team got a consolation goal from Lamela strike in the final minutes of the match. Tottenham were somehow in control of the match but Liverpool were only concerned about the three points. Looking at this statistic Liverpool has more chances of getting a victory.
Let take a look at the last five league matches both sides have played. Liverpool gathered 11 points from their last 5 games, the Meyerside team won three and drew two against Everton and Manchester united. Tottenham have managed to get 4 points in the last five matches, they lost three, drew one and won one against Leicester back in February.
While both sides are in pursuit of European cup glory, Tottenham has lost so much ground in the English Premier League while Liverpool still hold it ground.
In conclusion I see Liverpool winning if they really want to remain the league leader.