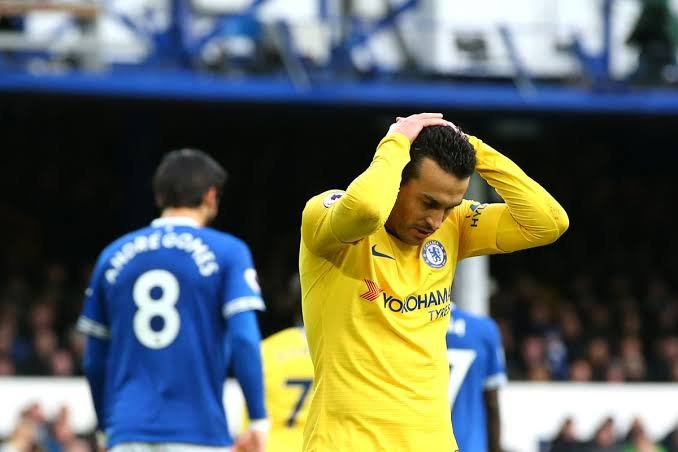 Chelsea loss the chances of moving fifth on the English Premier League table after losing to Everton on Sunday evening. The match ended 2-0 in favor of the home team Everton Fc. The premier league giant enjoyed a good run at the Uefa Europa League competition defeating Dynamo Kyiv 8-0 on aggregate. Chelsea advance to the next level and they will be facing Slavia Praha.
While enjoying the Europa victory, Chelsea is gradually slipping away from the top four spot. Everton put two past the Blue to reduce their chances of keeping up with the top four.
Despite Chelsea losing, the team displayed a classic football but couldn't squeeze a point out of the match. The blues possess both half of the match. No goal was recorded in the first half of the match despite both sides getting different chances.
Everton on the other were not at their best but the three points was something to celebrate after 90 minutes of great action. The Meyerside team now sit 11th with the victory.
The second half kicked off with goals, Everton Recharlison opened the score line in the 49th minutes. The striker scored a fantastic goal to give his side the lead. Everton played a fine role in defense preventing the likes of Hazard, Pedro and Huguain from scoring throughout 90 minutes.
Sigurdsson doubled the home team lead in the 72nd minute of the match. Chelsea fought hard to pull goals but all attempts failed.