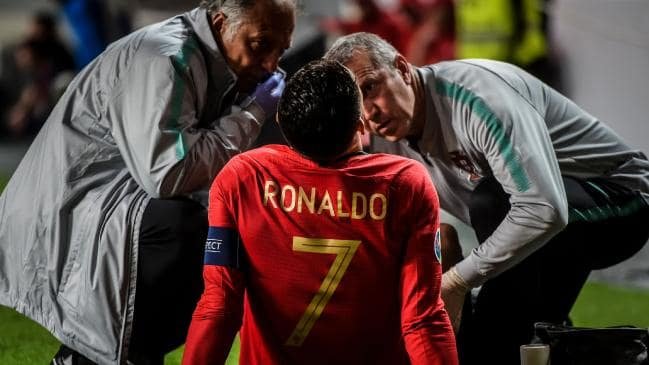 Cristiano Ronaldo has been diagnosed with an injured thigh while playing for his country against Serbia. The Juventus striker might be missing three to four matches for his club side before his recovery.
The Portuguese striker was subbed in the 31st minutes of the match against Serbia after he got injured, the striker couldn't continue with the match due to injury.
Ronaldo hasn't been down with a leg injury since 2015/16 season. Juventus will definitely have to through three league games without the star player.
The striker joined Juventus from Real Madrid this season and his impact in the team can't be overlooked. He has contributed lot to the success of the club this season in the League and at the Uefa Champions League. The striker is expected to be fit for Juventus Champions League fixture against Ajax on 10th of April.
The striker has been flown to Turin for more test and it is certain that treatment starts immediately for the five times Balon d Or winner. Juventus fans can't wait to have him back in the field of play.
Juventus might have to struggle in his absence, the Italian league champion suffered a shocking defeat without the star player in their last match before the international break.