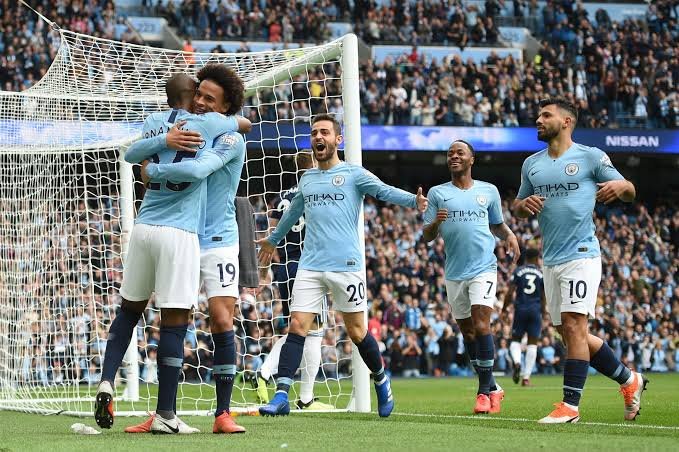 Manchester city secured the top spot on the English Premier League table after getting all three points away from home.
Fulham hosted the Manchester side on Saturday afternoon at the Craven Cottage Stadium. The match ended 0-2 in favor of the visitors.
The win was crucial for city but it wasn't a tough fixture for Manchester City if you agree with me. Fulham wasn't a threat as City dominated the match in both halves.
Manchester City were able to secure more than 80% ball possession at the end of the match. City played eleven corners kick and that looks incredible to me because I have seen countless matches where both teams couldn't make 10 corners in 90 minutes.
Manchester City got an early lead in the match, Silva scored five minutes into the match before the goal king doubled the lead in the 27th minutes of the match. No goal was recorded in the second half of the encounter.
Fulham still remains in the relegation zone and does not look like they will be out of there before the season ends.
Thanks for reading, visit @captain-tom again for match results, predictions, team news and more on sports.