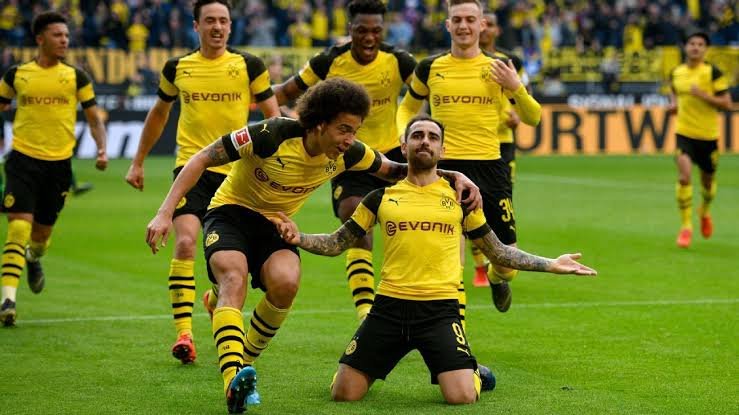 Paco Alcacer is the name of every Borussia-dortmun fans lip due to the magic he performed for his side against Wolfsburg at Signal Iduna Park. No one expected two goals from a match without a goal in first 90 minutes.
Borussia dortmund hosted Wolfsburg on Saturday evening in a quest to be crowned the Bundesliga champion. The first half of the match ended in a goalless draw, the second half could have been the same but thanks to Paco Alcacer. The Spanish professional footballer scored twice in the injury time to ensure his side get all three points from the match. The win was crucial for Dortmund to keep in the race for the title, fortunately for them the victory earned them the no 1 spot in the German Budensliga due to Bayern Munich failure to defeat Freiburg.
Dortmund was eliminated by Tottenham at Uefa Champions League competition in the round of sixteen. The elimination has mandated Dortmund to focus on the league. It was a tough encounter for them against Wolfsburg as all attempts on goal failed to bring goals.
Dortmund will be defending the top spot on 6th of April against Bayern Munich. I think the match might end up determining the league winner. The show will go down at the Allianz arena in front of Bayern Munich home crowd.