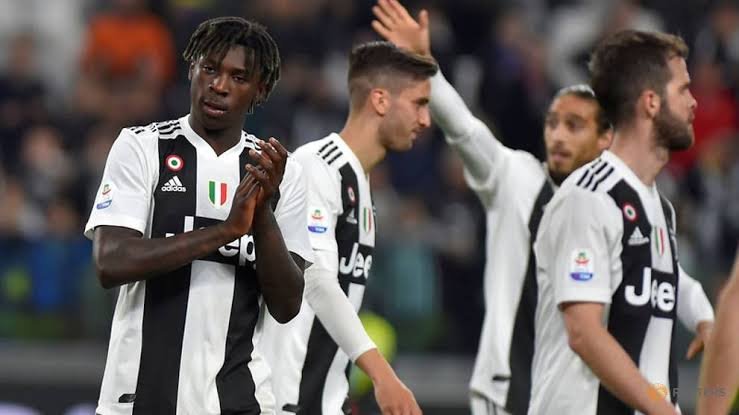 Juventus played 1-0 victory against Empoli at the Allianz stadium as they go 18 points clear on the Italian Seria A table. Juventus sit on top of the league with 78 points, 18 points above Napoli.
The Seria A also looks like a concluded league just like the Spanish la liga.
Juventus has gathered enough points to ensure the crown remains theirs. Juventus marched without Cristiano Ronaldo due to the thigh injury he suffered during his international duty against Serbia. Ronaldo won't be in action for some matches due to the injury.
There have been various speculations about how his absence might affect the productivity of the team but a 1-0 win over Empoli should clear the air for some time. Juventus managed to get a 1-0 victory against Empoli, thanks to Moise Kean 72nd minute goal.
The young Italian forward who came in as a substitute stepped up to give his side the lead and win in the match. Kean who played due to the absence of Ronaldo is proving to be a player who can deliver if given more playing time.
Juventus will need to develop a plan on how the team can go on without Ronaldo till he recovers.