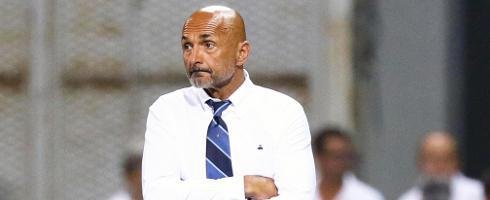 Luciano Spall would not be available at the touchline, dishing out instructions to his players due to a 'questionable' refereeing decision.
It looks like referees are having a go at some popularity stunt with the latest victim being Inter Milan's coach, Luciano Spalletti.
The manager got sent to the stands after celebrating his side's last gasp winner over Sampdoria on Saturday.
From a look at the video, I can't see anything wrong with as the coach only just concentrated on my camera as he celebrated. If players can do that why can't coaches?
The referee had branded the charge controversial attitude to the fourth referee but from the look of things, his concentration had been been to the camera.
---
*I am
@ezravandi
, a football and sports enthusiast. Join us to read and write sports news on [Sprtshub](Sprtshub.io)*