undefined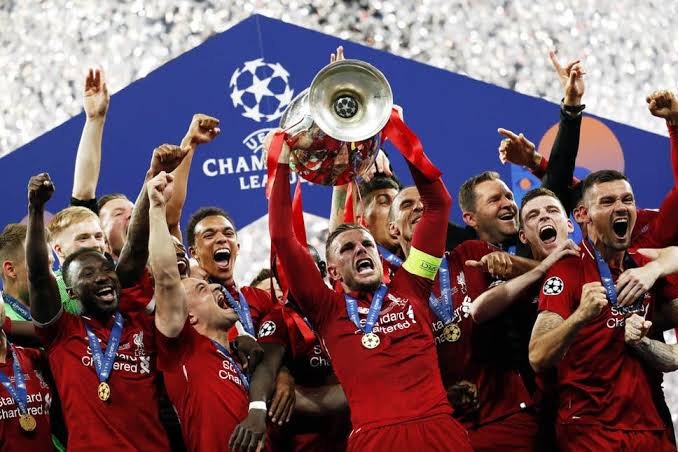 [Source]
---
It has not been an easy start for Chelsea in this new campaign. The season started and they lost 4-0 to Manchester United. You can take a lot of positive from it by saying they struck the bar twice and possessed for long periods in the game but we all know that football is a result business. If you don't take chances, you will get punished.
Liverpool started brightly as I expected and maybe the felt too comfortable which allowed Chelsea to grow into the game. Liverpool started relying on counters and Chelsea looked like the wanted it the more.
They both showed their attacking intent and it was Chelsea who broke the deadlock through Oliver Giroud. He wasted no time on the ball as he hit it the first time from the great assist laid to him from Pulisic.
Chelsea thought they had doubled their lead but it was called for an offside. I felt the lines(woman) was a bit too slow to react there. She wasted too many time before calling the offside but still, it was the right call.
Liverpool knew they had to react and Firmino came in for Ox. His impact was immediately felt as he laid the ball for Mane who scrambled the ball into the back of the net to make it 1-1. The match ended like that and they proceeded into the extra time.
You would think the game was over when Mane doubled the lead with his second of the night in the 95th minute only for Tammy Abraham to be adjudged to have been brought down by Adrian. It was a soft one but I understand the position the referee was in. She called the penalty and Jorginho duly dispatched it to make it 2-2. There was no doubt this game would head into penalties as there was nothing to separate the two sides.
The decider came - penalty and they all converted their chances until Tammy took the last one which was Chelsea's 5th but he couldn't find the back of the net.
Another heartbreak for Chelsea and particularly for Frank Lampard as they have lost a potential trophy this season. Like I said, the season just started and let's hope this doesn't affect their morale as the season plays out.
Congratulations to Liverpool - UEFA SUPER CUP 2019 WINNERS!!!
This post was posted through sprtshub.io and it first appeared here
---
Thank you for your time.
---
My pen doesn't bleed, it speaks, with speed and ease.
Still me,
My tongue is like the pen of a ready writer.
Olawalium; (Love's chemical content, in human form). Take a dose today: doctor's order.
---
Request:
Hello everyone, How are you all doing today? Wanna keep up with what @tangerinetravels are up to? Kindly subscribe to their channel on YouTube, click like on their videos and in Maddie's voice "Gong that bell", so as to be notified every time they post new videos.
Their progress on YouTube has been so impressive, I would love you to be a part and be another reason to make them push further. Thanks in advance.
---
Follow @sprtshub, @stach and @stach.pay to keep up with the amazing stuff going on in this amazing community. Decentralizing the offline and making impact everywhere. I am glad to be a part and it would be nice if you would too.
Join the discord server here:
https://discord.gg/ryA7BBE