Good morning to all sport lovers in the world
Good morning to all sprthubers
Good morning to all steemian .
I want to predict some countries who will proceed to the round 16 in the Russia world cup .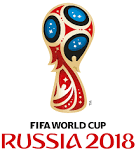 GROUP A
1)Uruguay ----- 9 points
2)Egypt. ----- 6 points
3)Russia ----- 3 points
4)Saudi Arabia ---- 0 points
Preview on my prediction.
URUGUAY
Uruguay will top the group with a solid 9 point, beating all team in his group.
EGYPT

Egypt will have 6 points, they will beat Russia and Saudi Arabia and lose to the Uruguay
RUSSIA
Russia the hosting will country will only beat Saudi Arabia in his group.
SAUDI ARABIA
The Saudi Arabia will lose all games in his group.