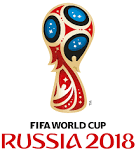 My group E prediction
BRAZIL ----- 9 POINTS
SWITZERLAND ------ 4 POINT
COSTA RICA ----- 3 POINTS
SERBIA ----- 1 POINTS
PREDICTION REVIEW
BRAZIL
Brazil will win all games in his group. Brazil has more experience than any team in his group.
SWITZERLAND
Switzerland will have 4 point in his group. The team will beat Costa Rica and draw Serbia in their group match.
COSTA RICA
Costa Rica will only beat Serbia in the group making it third position in their group.
SERBIA
Serbia will only have a tie with the Switzerland in their group.