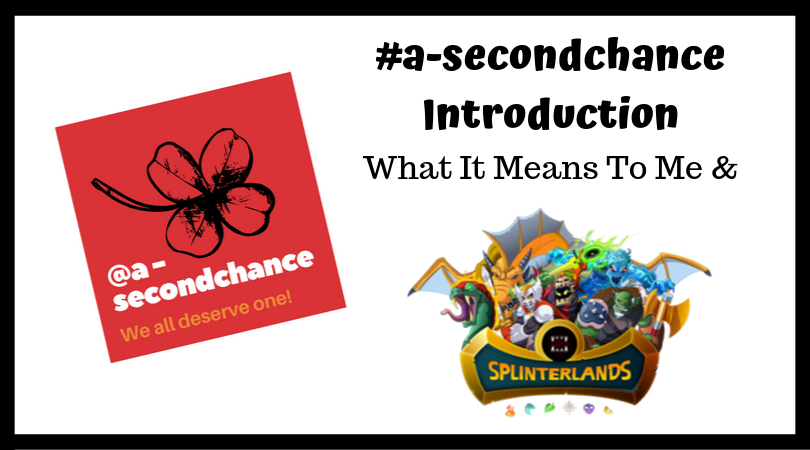 Hello everyone! This is Khim here and this is my first post using this my alt account. I created this account to play @steemmonsters and I had so many other things going through my mind when I created this account. Hubby and I were chatting about Splinterlands and ideas for postings and we came up with this.
@a-secondchance means something to us! It is a second chance to do things better. Splinterlands is my second chance at investing in the Steem Blockchain as I only started being active in Jan 2018. Now is my second chance to invest in STEEM too! The prices are great to power up! We also thought that it was a great question to ask ourselves. If we had a second chance what would we do so that we think about things and go about doing them better. We all deserve second chances don't you think?

So to start with if I had a second chance with Splinterlands what would I do? I do enjoy playing the games but as always especially being a mother, time is always a challenge. I work full time and have a toddler and a kindergartener! Yup you got it right, they need a lot of time. I am glad thought that I found some Mamas in the @steemitmamas community who play as well so it's cool that we can talk and I can ask questions about stuff that I don't know. Thanks @metzli @mumma-monza and @travelgirl for all the help.
To answer that question, I am going to look at my Stats last season as I just started playing again after a long hiatus due to different reasons this year. Personal tragedy to say the least but it is now the last final 3 months of the year...what is it going to be?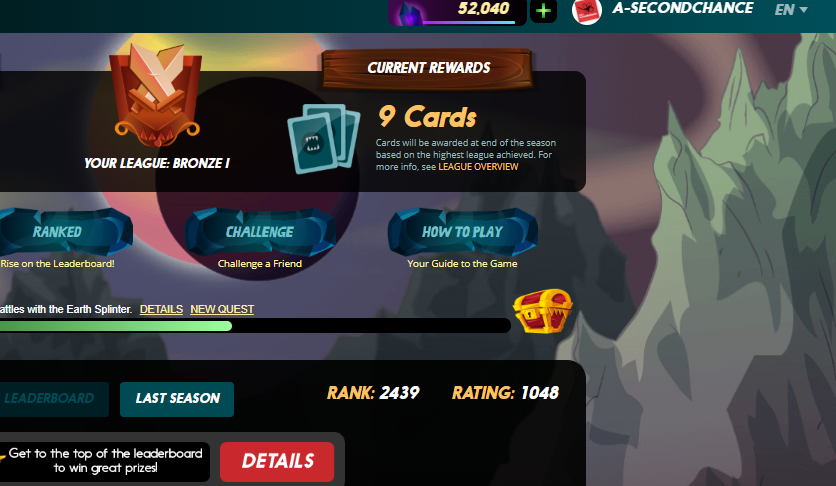 I ended the last season in Bronze I
All in for Splinterlands!
I finally joined a guild. Thanks to @peakmonsters I was accepted into their Peakmonsters [ALL-3] guild with a No. 39 Rank at the time of writing. Thank you so much @jarvie for making it possible for a beginner like me to get into a guild and play!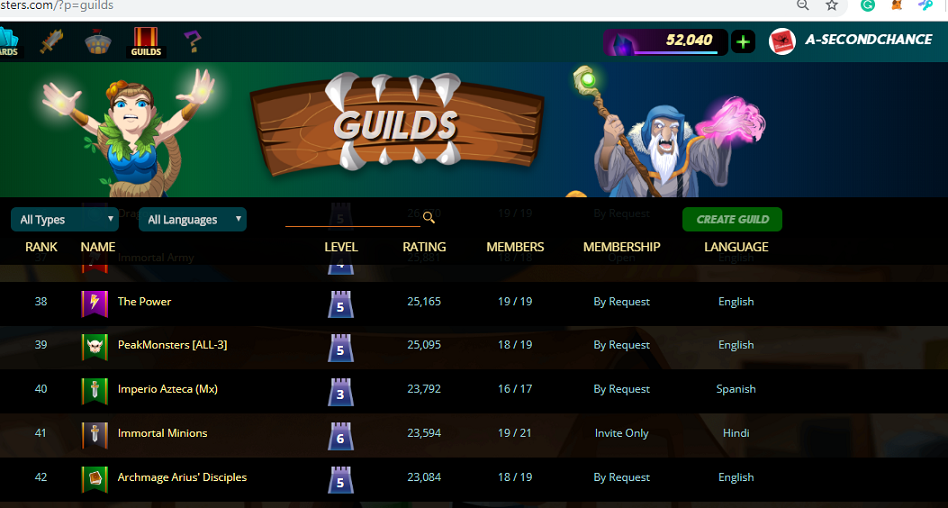 I then went out and bought myself a bunch of DEC. I know, wrong timing considering that prices of STEEM are so low. I should have gotten DEC when it was like 0.0047 or something which was really not long ago at all. But I know that if I think like that then I am just not going to get them.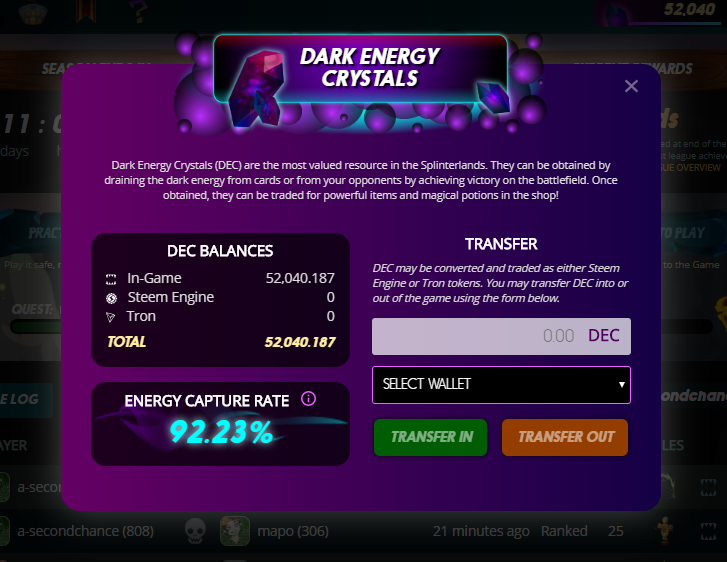 Maybe FOMO into buying more BETA packs! LOL! I am just itching to go and do the 500 pack promo! Should I? Should I? I am so so tempted! On top of that, now I got to find more ways to buy cards! If you have any ideas please do drop me a comment. I would so appreciate any tips at all for a newbie! Thanks in advance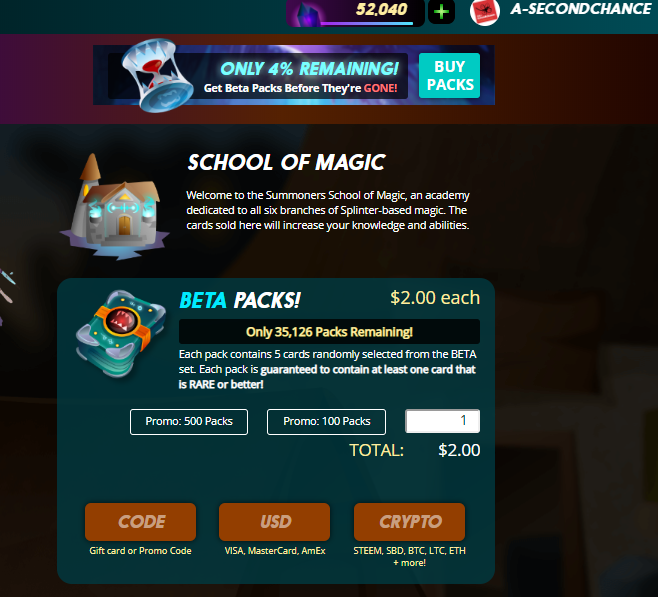 Crazy! Only 35K packs left! Not long before it sells out!
Ok, so there you go, this is a second chance for me! Thank you for dropping by my little space!
Xoxo,
@khimgoh
p/s what would you do if you had #a-secondchance with STEEM or Splinterlands?
If you don't already know it, you really got to check it out. It is a digital card game created by @aggroed and @yabapmatt on the STEEM blockchain. Splinterlands has exploded over the last year and it is only going to get bigger as the player base grows so check it out HERE and join me in having a heap load of fun playing the game