Hey!
Do you know that feeling when you control the situation and won the battle with cards that have a much higher level? - This is my case!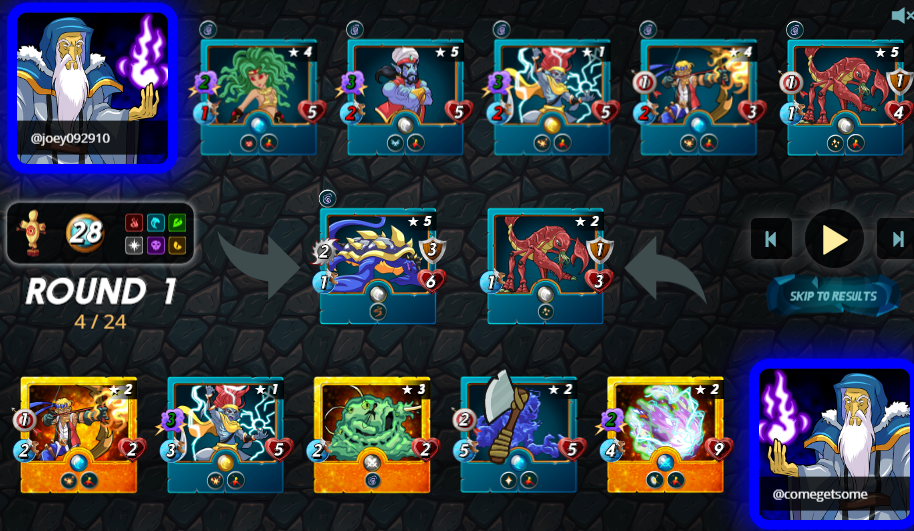 I hope for the Spineback Turtle first and the rival's greed to set all his mages at once (and forgot to set Prismatic Energy). In my deck each card is precisely aligned for these 28 Mana limit. And for the All ranged are Snipers Battle Rule fo course.
The Crustacean King is to restrain his Spineback Turtle and to take a part of the blast.
Prismatic Energy is for all his mages,
Water Elemental - also to take a part of the blast and to snipe the first,
Creeping Ooze is like safety net, and only then my blasts monsters to do the complete work.
So let's look the battle - it was easy to exchange the cards - most of all - his)
---
---
Join this wonderful game - and you'll get your own experience, victories and emotions!

---