Hey!
The Cheaty card is the Red Dragon.
You may read about it in my later post "Steem Monsters Red Cheater..."
So today I was practically just thrown out from the Bronze Blunderbuss with all kinds of cards Tournament by this creature: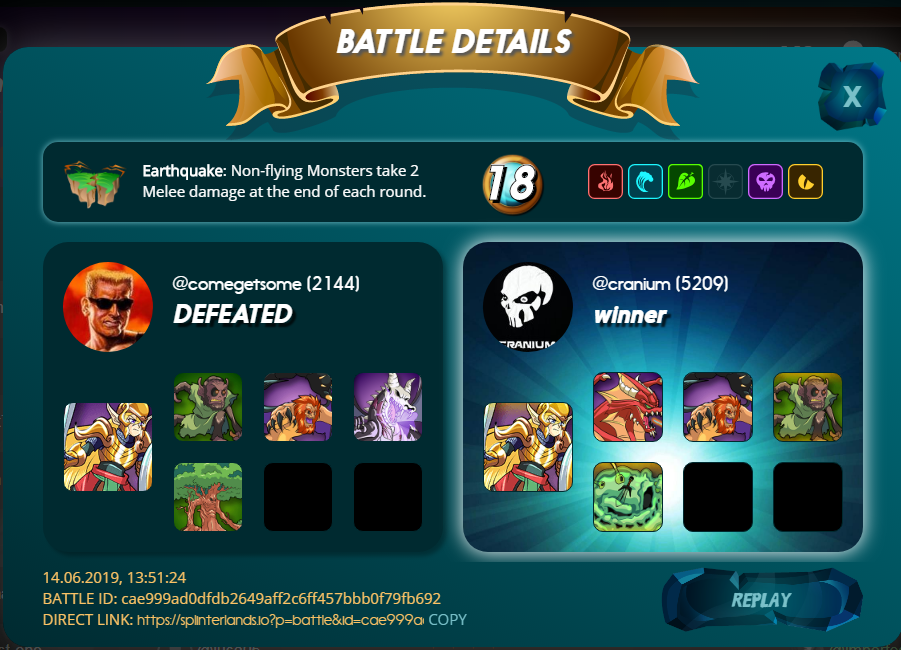 => push here to see the battle <=
Yes, I was joking about the battle, as I put the first Brownie card.
But even if not, then the usual combo of FleshGolem+Manticore+WoodNymph(maybe she) would not withstand this enemy attack.
So, not only legendary summoners lower your chances of winning, but also new legendary Promo cards may spoil your battles enough.
P.S. Of course, it is not bad to get a prize, but it doesn't really break through above 9-16 places: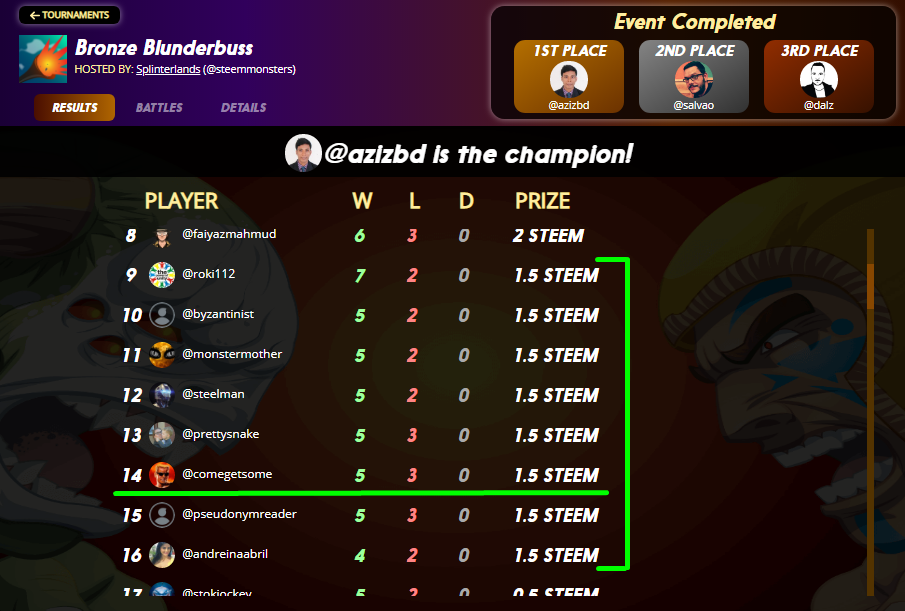 ---
---
Join this wonderful game - and you'll get your own experience, victories and emotions!

---