Hey, I wrote that I won the Champion in one of last Tournaments Kobold Mining Expidition (NLS)!
But I noticed that the last battle was spoiled like in this way: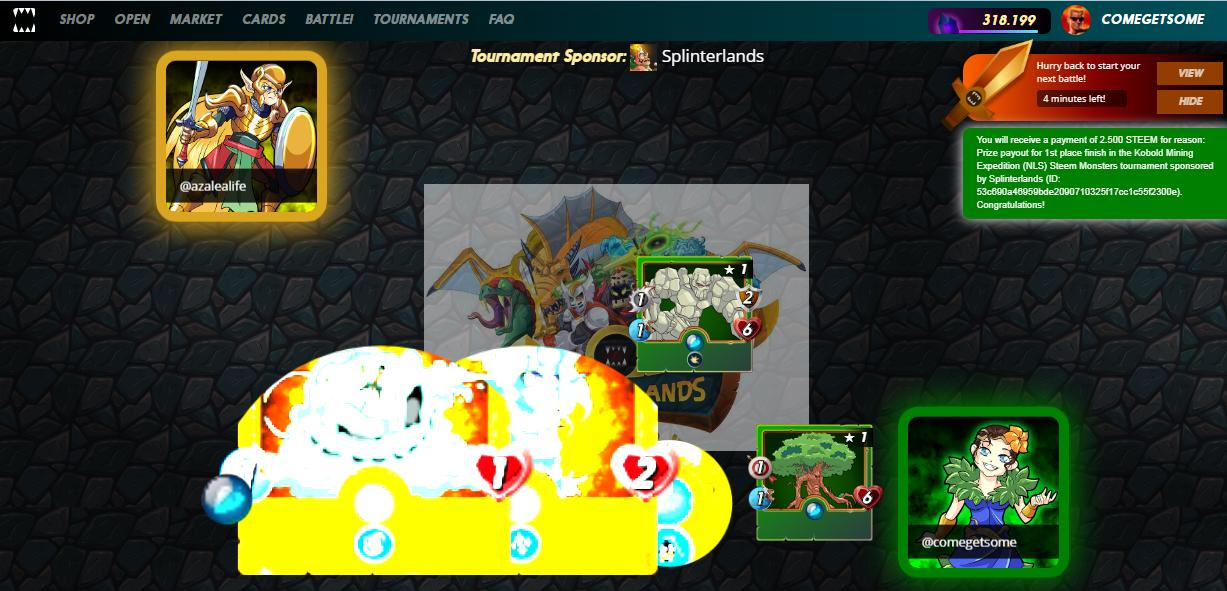 What if you won or defeat the last fight?
This is a heat of emotion, when it's interesting how the battle will end,
but you are immediately informed that you have received concrete prize. The prize is cleary say that player lost/won. The effect of a fascinating spectacle disappears. You should think about those who will lead the stream - and when you are not alone watching what is happening - this will be more important.
Proposition: to add about minute or two delay of this. Push the "BATTLE" - see it and have a show!
---
My different issues/suggestions to the Steem Monsters game:
---

---